In the next few months you will be exposed to the most relentless pressure to purchase stuff you have experienced for a year. It is extremely stressful, but it doesn't have to be like this.
Our own backdrop is this: The last thing you need when you try to sell everything and move onto your boat is, well, more stuff. So during the past few years we've tried to minimize gifts.
The only problem is, I used to overshop. Even when I was determined to stop, I would stay on budget most of the year, only to fall flat on my face in the end.
To avoid extra spending I ended up thoroughly planning gifts for everyone in an Excel-sheet with overview of previous and upcoming gifts for every single person, colour coding whether gifts were bought, on its way in the mail or arrived. And despite all this planning and budgeting, in the end I cracked, and overshopped.
It would start just after Halloween. The obligation to buy Christmas gifts would open the shopping-stop barriers that until then had been kept at bay; I would have to do some shopping after all.
Despite having planned all the gifts, there would always be some people where gift ideas came more easily. And sometimes finding a gift for a person needing nothing would lead me to allow myself to spend a bit extra.
These extra buys led me to "equal gifting" – to even things out so that people in the same room on Christmas would not feel unequally appreciated. This led to more overspending.
When I was finally done with the gifts, I'd feel the need to buy a little for myself as well, as a reward. And once the shame of having overspend again kicked in, I would shop to sooth the pain overshopping created. I was stuck in a loop.
By February I would once again look back and wonder what atomic bomb had just exploded my spending? Wasn't I just doing so well?
Well, that atomic bomb is called Christmas.
And in 2020 I mean to defuse it, once and for all.
But to do that, we must start now. Because from now, and until February will be one long string of pearls of overshopping opportunities pitfalls.
Halloween shakes us loose, it's just a little fun and atmosphere in the growing darkness. And then darkness descends upon you…
November 5th-11th : Singles

week

November 11th : Singles day
November 19th – 29th : Black

Week

November 26th : Thanksgiving
November 27th : Black Friday, oh and Green(washing) Friday
November 30th : Cyber Monday
December 1st – 24th : Christmas calendar countdown
December 26th-31st : Boxing week
January 1st – 31st : January sales
February 14th : Valentines
In other words, there's not a single day from now till February where you'll ACTUALLY. GET. A. BREAK.
You might ask businesses to uphold a certain level of trust in their dialogue and relation with their customers. But this is their last chance to reach those ambitious year over year growth goals. And this year they're more desperate than ever.
So they want you overwhelmed, weak, and exhausted; easily manipulated and persuaded. And they'll use every trick in the book. Read about The 6 tricks they will use to bleed your wallet dry this season.
So what can you do to stop this avalanche?
Personally, I mean to commit to a Buy Nothing Christmas. Here's how you can too:
If there are a few specific items you've been waiting to buy, write those down.
Commit to buying nothing else.
Now work on minimizing gift giving. Here are some options to consider.
First, try to minimize the amount of gifts you'll have to give and receive. You may consider completely cancelling gift giving. It can be hard to implement right now, though – especially this close to the holidays. If this is the direction you want to go, consider picking up the thread in January or early February.
By then, your relatives have just been through the mill as well, and they're likely as exhausted by the whole stuff-giving as you are. Which makes them a lot more ready for change. Also, the risk of them already having bought next year's Christmas gifts are minimal.
Many other adults are equally fed up & stressed out with trying to find presents for people who already have too many things. So a great place to start is to agree on not giving gifts among adults, and only give to the children. They're likely to be relieved by not having to face the whole circus again next year – and some may even be inspired and reduce gifts to others as well.
If canceling gift giving, and perhaps cancelling Christmas all together, sounds enticing to you, Lindsay Miles have been working on this for years, and have some really great tips on how to succeed.
If there are gifts you just cannot avoid, try to avoid stuff-giving. A great way to introduce this, is to only wish for non-stuff-gifts yourself. For instance, you may agree to only give gifts that can be eaten or otherwise used up.
This can be anything from special tea or coffee, to diy starter kits, bar soaps, socks, garden kits, spices, and local food specialties. I find this an excellent chance to inspire others with zero waste solutions, that I have already tested and know works well – and will fit the person's needs and habits.
You might also agree to only give homemade presents. There are plenty of ways to be creative here. Everything from baked goods, preserves and ferments, knitting – and creative solutions to a problem you have. Often people have surprising solutions exactly where your problem solving got stuck.
A few years ago, Sverre and his brother decided to not buy Christmas presents anymore; instead they swap Sverre's home brewed Christmas beer with Ingvar's homemade lefse. Great success!
Also, to avoid unwanted gifts, make sure people know what you wish for, and why you're making these changes. You'll likely have to repeat these reasons over and over, so take a moment to find the reason that rings true to you. I'll be a lot easier to repeat then – in fact you may come to enjoy the chance to start a conversation with meaning to you.
Finally, aim for zero waste.
Gift Wrapping is a nightmare to recycle. There are so many creative ways to wrap your gifts that don't include fancy paper and glitter micro plastics in the ocean. Think newspapers a relic of the pre-digital age? Don't despair – try Furoshiki! Anything from an old sheet or a cloth towel can be used for artful gift wrapping – and be reused in for cleaning afterwards.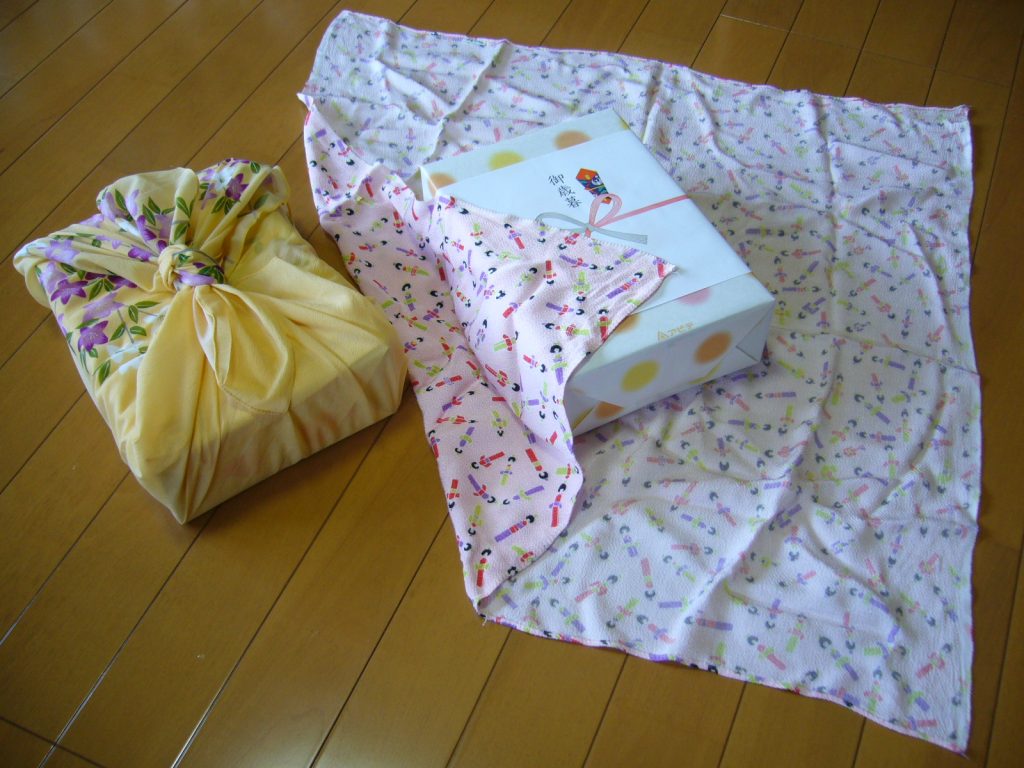 So, that's your action plan all wrapped up. Start on that list now – or see you in February! 😉
Feel like doing even more?
For all the upheavals of 2020, there has never been a better time to change worn out traditions. Chaos makes excellent room for change. That's why this year Sverre and I are completely redefining Christmas.
Coming up on the blog soon!