Few things beats a well chilled gazpacho on a hot summer day when you're so lazy you can barely be bothered to even think about food. Served with some good bread, this serves nicely as a light dinner, or lunch too!
Ingredients
1 kg beautifully ripe and fresh tomatoes
2 red bell peppers
1 English cucumber
1/4 red onion
1 whole garlic bulb, oven baked
50 ml quality olive oil
1 tsp sherry vinegar
1-3 tbsp tabasco to taste
10-15 g fine sea salt to taste
0-2 tsp sugar to taste
Method
Before making this, make sure you can get your hands on the most incredible, local, sun ripened tomatoes – the quality is crucial for this dish, and don't even bother with canned here. Seriously.
Cut the whole garlic bulb across, drizzle with oil some good olive oil and wrap loosely in aluminium foil. Bake at low heat until completely mushy sweet, mellow and tender.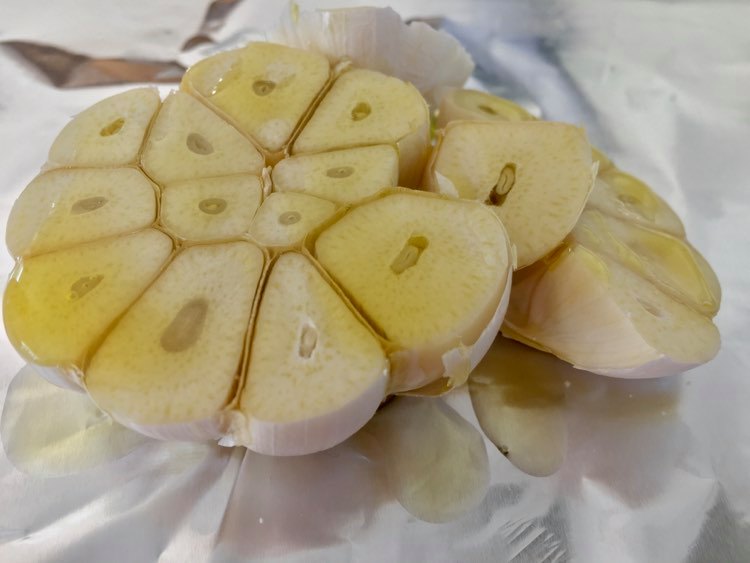 We use our GoSun solar oven for this, and it'll typically take 30 minutes, so no sweating in a baking hot galley on this boat! For a regular oven, do 30 mins @ 200C. We use a tiny espresso spoon to dig out the garlic from its "husk" and tip then straight into the blender.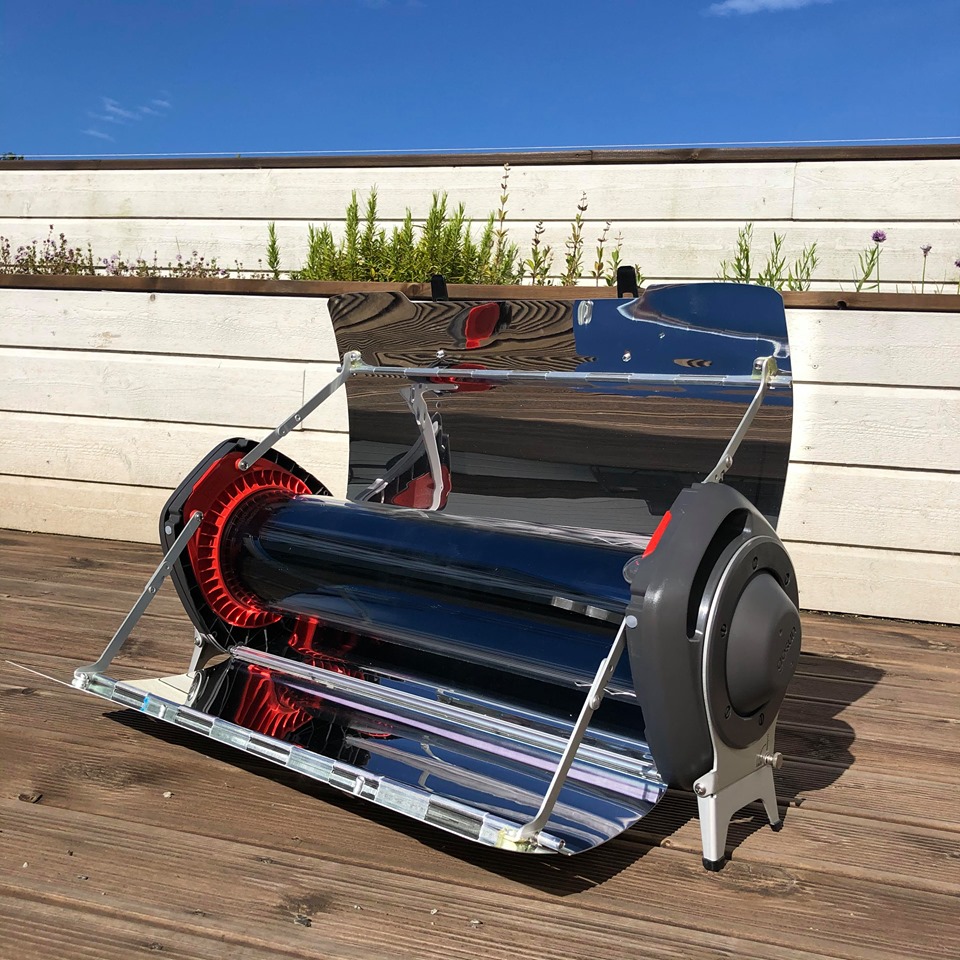 De-seed the peppers, then coarsely chop everything, stuff it in a upright blender and blend until completely smooth. Don't bother with coring the tomatoes.
Season with fine sea salt to taste to make the soup sing. Then balance with sugar if needed, then finally add the tabasco to give it a smooth, mellow chili character.
For an extra luxurious mouthfeel, pass the soup through a fine sieve. While this may feel a bit fiddly, we find it soooo worth it.
Serve well chilled, and topped with finely chopped cucumber, red and green bell peppers, super finely chopped red onion, and perhaps some good, rustic sourdough bread on the side – like our sourdough foccacia.