What a better way to showcase our wonderful Norwegian winter vegetables than this warming, rustic soup? Deeply charred and seared means deeply satisfying, and packed with flavors!
Norwegians has been eating vegetable soups for centuries, way before vegetarian and vegan even existed in the vocabulary. It was simply "food". This soup may be served in a vegan Promite broth, or a poultry or pork stock.
Ingredients
1 medium rutabaga
200 ml dried butter beans, cooked (or 400 g canned)
4 medium parsnips
1 large leek, white and light green part only
4 good handfuls kale or black kale (approx. 200 g)
1.6 liters Vegan Promite stock or meat based stock of choice
Finely chopped parsley and freshly ground pink peppercorns to serve
Method
Get a really good fire going in your fireplace, wood oven, grill or whatever. Got a gas hob, or kitchen torch instead? Go for it!
Preheat your oven to 200C
When you have some serious heat going, place the rutabaga directly into the hot coals. Char that fucker well and deeply on all sides. Remove from the coals, and transfer to your oven.
Bake at 200 C for 60-90 minutes.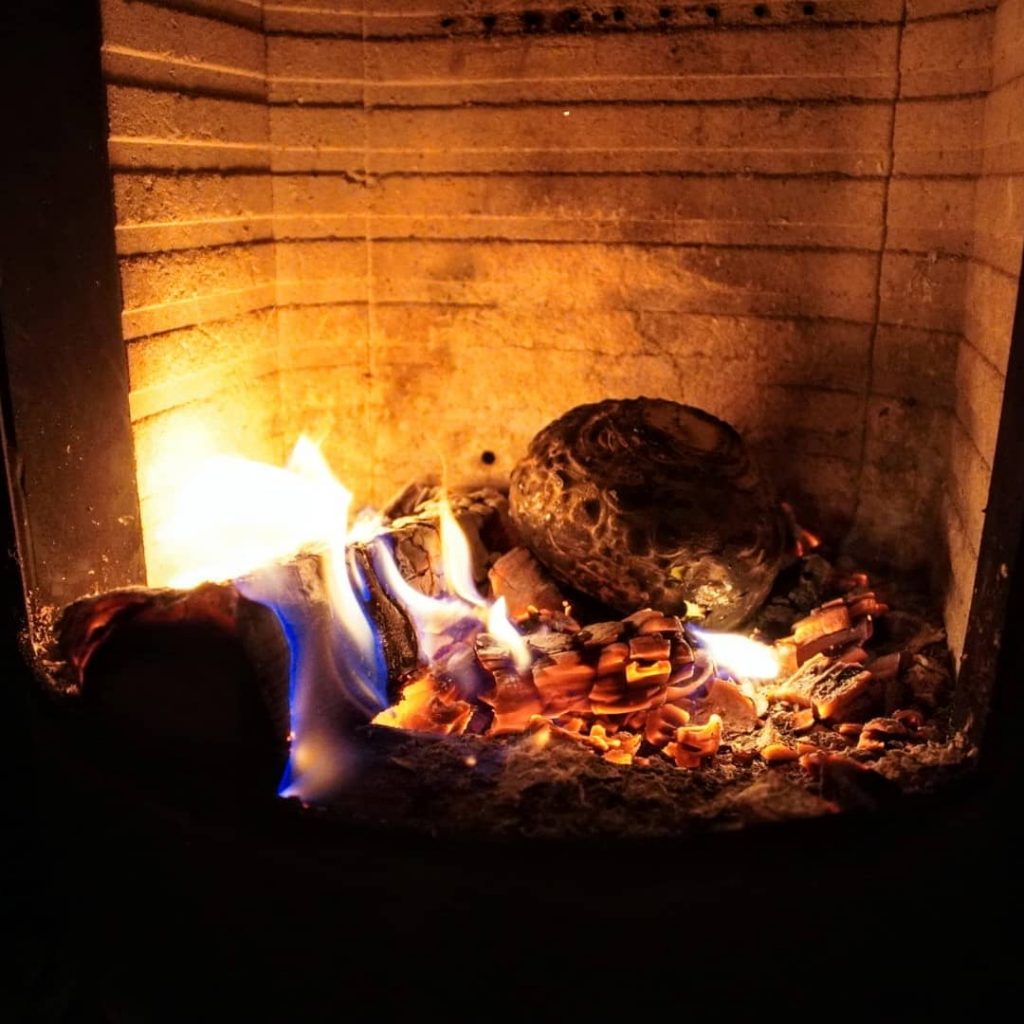 Check for tenderness by pressing the surface. It should feel quite soft. Alternatively insert a pairing knife into the meat. When done, seat aside to cool.
So far everything can be done well ahead, even the evening before.
When cool enough to handle, remove the charred surface with a knife, but make sure to keep as much "browned meat" as possible – there is a lot of flavor in those browned bits.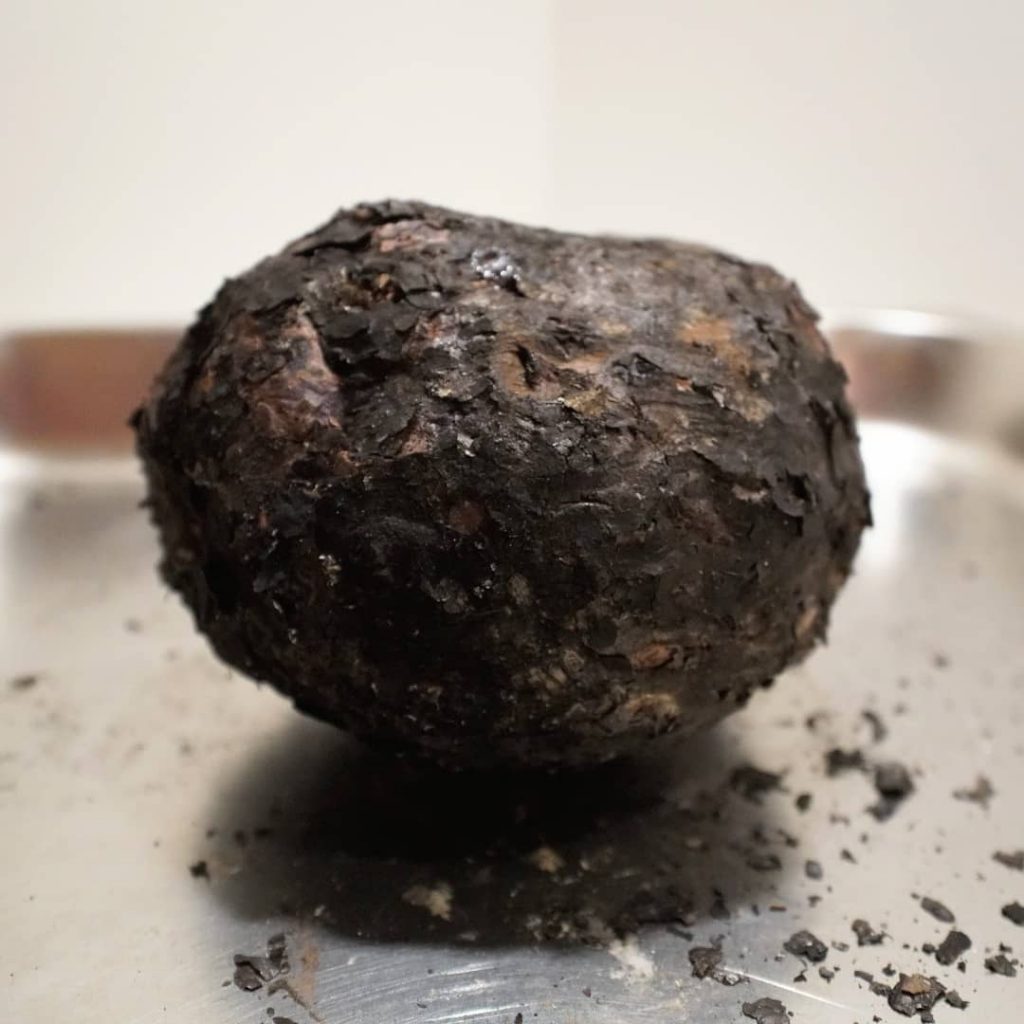 When ready to serve, dice the peeled rutabaga, and sear it hard on a hot cast iron skillet until nicely browned. Divide the rutabaga dices, and the cooked beans between four soup bowls.
Meanwhile, bring your stock of choice to a boil, and season with salt to taste. Peel, slice and boil the parsnips in the stock. When just tender, lift out with a slotted spoon and divide between the four bowls.
Continue picking the kale leaf off the stalk, and sear off the leaf. A very small splash water will help it wilt, and then continue to sear until you have a little bit browning on the kale. Divide between the four bowls.
Finally, sear off the leek, to get a quick, nice browning on both sides. Also divide the leek slices between the four bowls.
Bring the bowls to the table, and pour over the warm stock, drizzle with with either a good olive oil, or rendered animal fat from the same animal as the stock (should you have it).
Grind over the pink peppercorns, and sprinkle the finely chopped parsley.
You won't be making a huge mistake by serving a slice of buttered up, rustic sour dough bread on the side. Just sayin.