Fiskegrateng is proper Norwegian comfort food, on par with mac and cheese, and was one of my absolute favorite dinners as a kid. This recipe is for both the classic version, and my own little twist, so read on!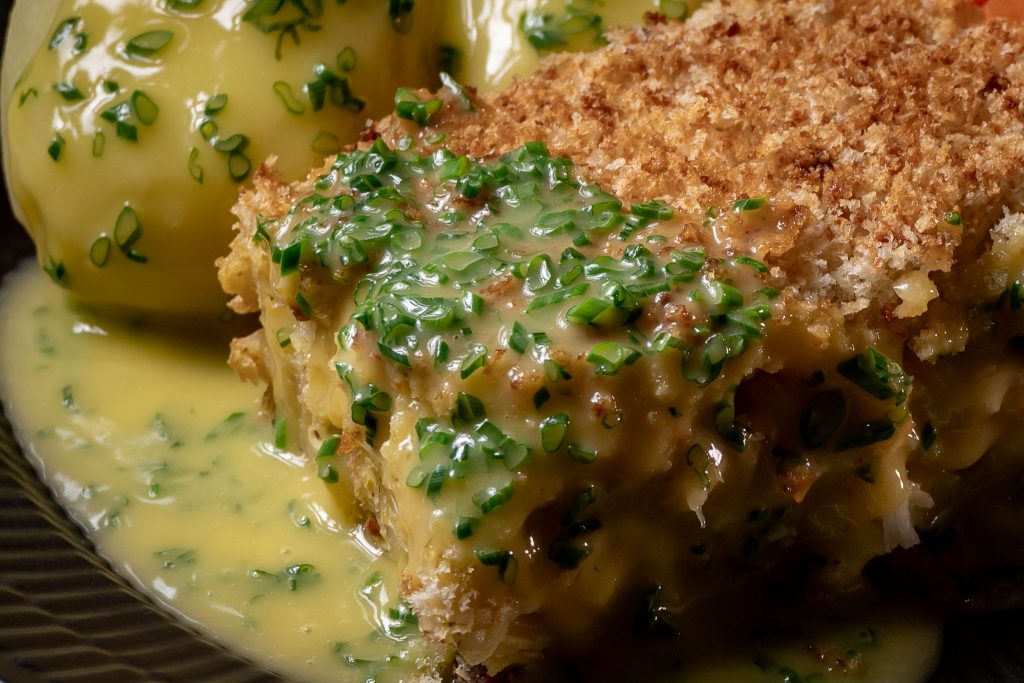 Macaroni in a rich, soft and creamy sauce, mildly spiced with nutmeg, flakey cod fish, and crispy breading on top. Aside from being incredibly delicious, this dish really baffles me; pasta was never a thing in Norway back in the days. And yet, this dish is as Norwegian as Fenalår, Pinnekjøtt and Lefse.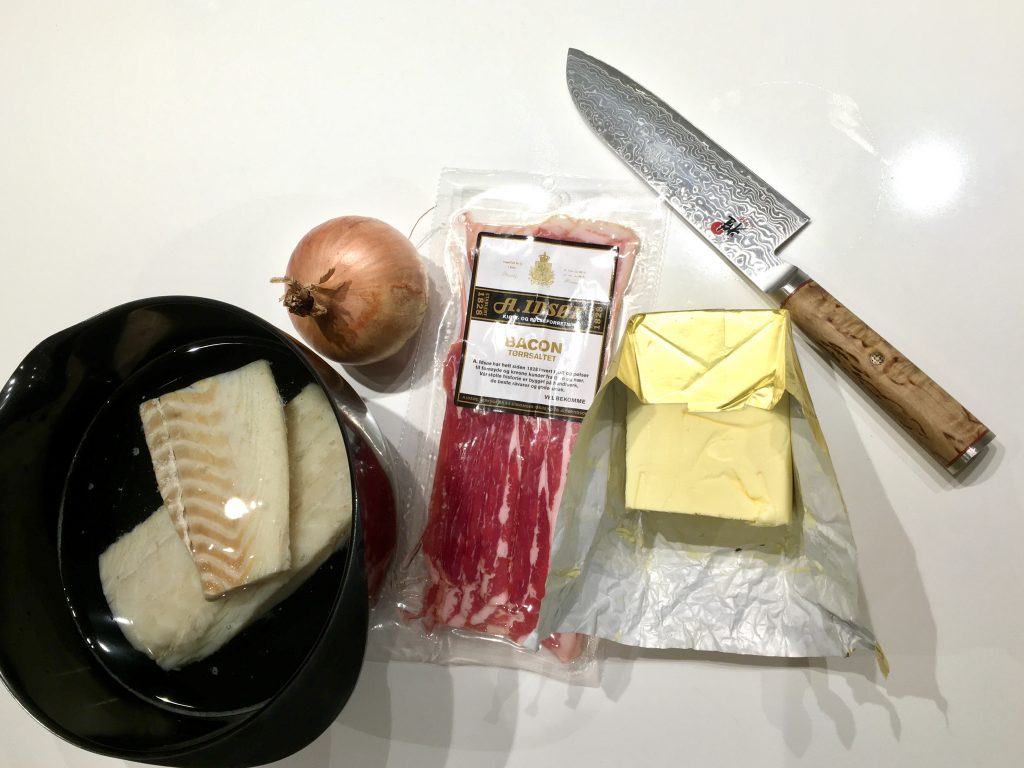 I have done a lot of research trying to find the origin of this culinary curiosity, but I have come up with nothing. Sweden has something they call Fiskgratäng, with no pasta in it, but with potato puree and shitloads of dill instead. Probably very delicious too, but an entirely different dish.
What I do know is that it was present in Henriette Schønberg Erken's "Stor kokebok" first published back in 1914. My own edition of this classic cookbook that I inherited after my grandma is from 1949, has no less than 3 different versions of it.
I suppose one can imagine some Norwegian fell in love with pasta travelling Italy. A fish lasagna perhaps? The guy (or girl?) wanted to bring back a piece of Italy, couldn't find lasagna pasta, and brought a pack of macaroni.
Having tried fish lasagna, they made something close to it, with whatever was at hand, as you tend to do. Little did that person know they wrote culinary history that day.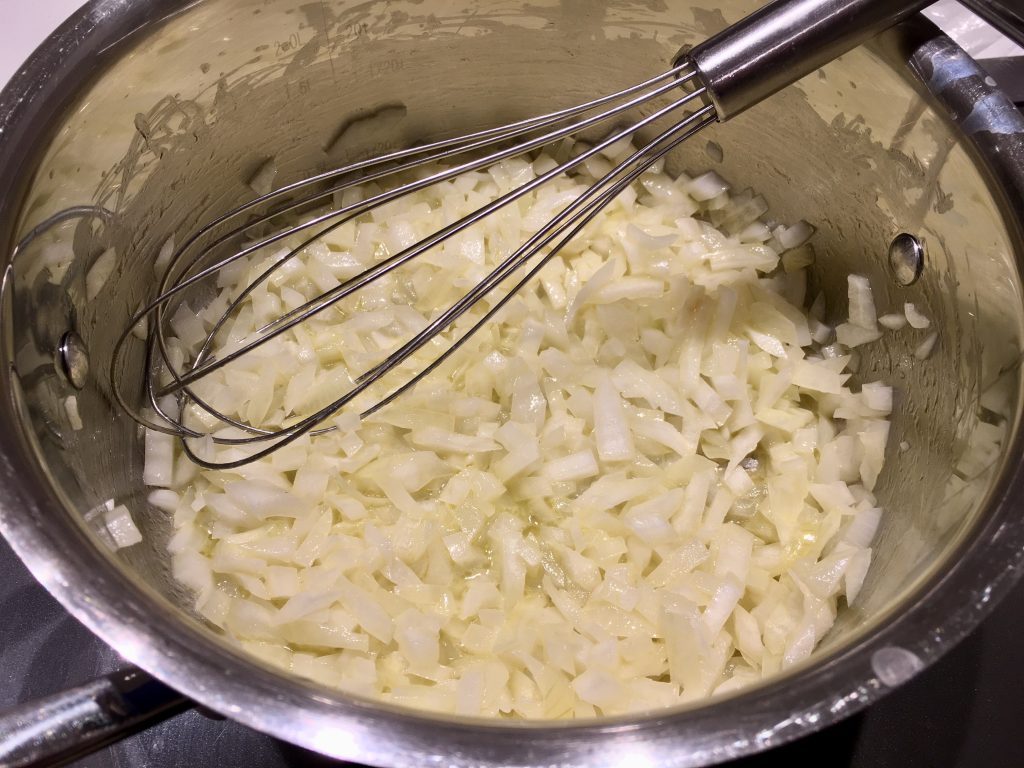 The traditional way:
Poach the fish beforehand. When the fish is cool to handle, flake it. Then use the poaching liquid in the béchamel. Proper zero waste mind set in the old days 🙂
For 6 servings I use
1 large onion, chopped
50 g + 100 g quality butter
4 tbsp flour
200 ml milk
Poaching liquid
7-800g cod fish
400g macaroni
Breading
Fine sea salt, pepper, nutmeg
Method:
Sauté the onion in a pot in 50 g butter until translucent.
Add a 4 tbs flour, and make a béchamel with milk and the fish stock.
Season with salt, pepper and nutmeg.
Note: you want a relatively thick béchamel, and only a hint of nutmeg and pepper. Norwegian food is generally quite mild in that we try to let the food speak for itself 😉
Add the flaked fish and the pasta to the béchamel. I like to add the pasta dry as that'll soak up liquid from the sauce when baking in the oven, firming things up.
Put in a fireproof pan, top with breadcrumbs (I make this fresh by blitzing fresh loaf in a blender), or panko, and drizzle some melted butter to make it super crispy.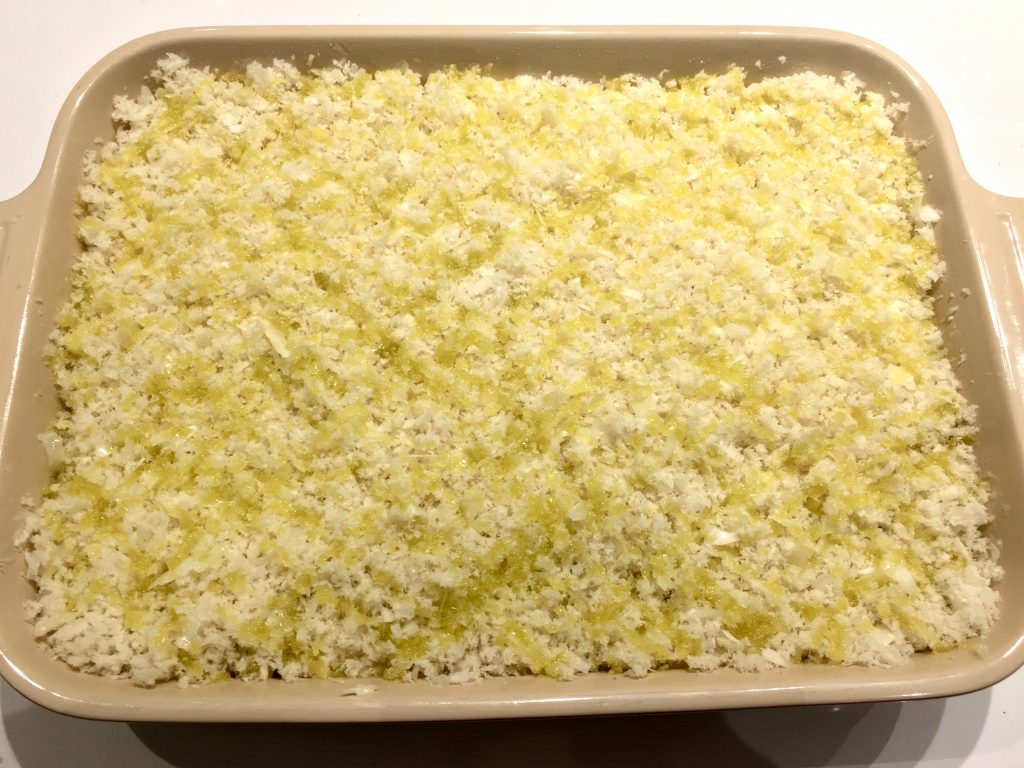 Bake in the oven at 200C until golden crispy.
Serve with boiled potatoes with chive butter and carrot råkost.
Carrot råkost
5 large carrots, grated on a coarse Microplane
Juice from 1 lemon
1 tsp sugar
Mix everything well together and let sit in the fridge for 30-60 minutes. It was traditionally made with white vinegar, but I think the lemon juice is just sooo much better.
Variations on Fiskegrateng traditional:
Many use 4 whipped egg whites folded into the béchamel. It'll become fluffy, somewhat like a soufflé. If so, stir in the egg yolks separately for a richer gratin.
My own version:
Use Klippfisk, salted dry cod (bacalao cod) instead of fresh . Water down for 1-2 days, replacing the water three times a day. Gently poach the cod in milk until flakey, approx. 10 mins. Let cool so you can handle it.
Make the béchamel as above using the poaching milk from the cod, and add 4 slices crispy steaky bacon. Just crumble them with your hands. Add the bacon and rendered fat to the pot.
Flake the fish using your fingers, put into pot with béchamel.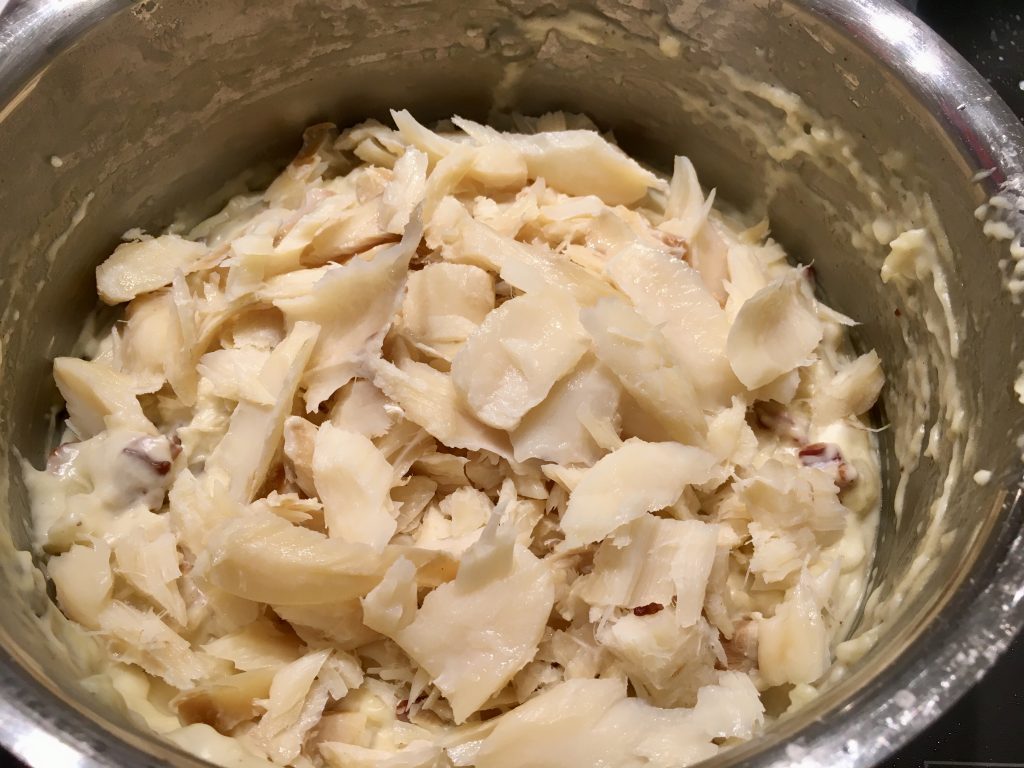 DO NOT season with salt until now. (The fish may still be quite salty)
Add macaroni, put in a fireproof pan, top with breadcrumbs with some grated parmesan cheese in it, and drizzle over some olive oil.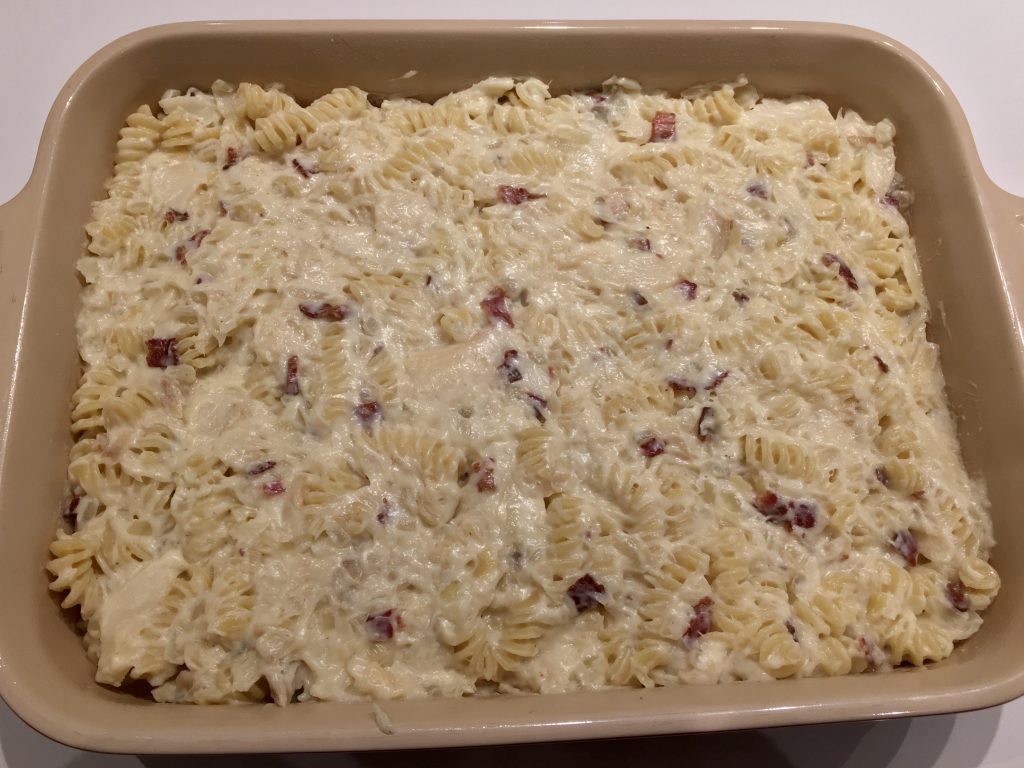 Cook in the oven at 200C until golden crispy.
Serve with boiled potatoes with chive butter and carrot råkost.
Instead of the regular chive butter, I often make an emulsion with just a little bit of water, and then stir in the butter. Finish off with a few drops lemon juice to balance the fat, and a liberal amount of finely chopped chives.