Being a Norwegian with a Danish wife can be challenging. Like you can't get proper Danish rye bread in Norway. There are bakeries that have something they call Danish rye – but it's not. Usually not even close. Or it's dry and dense AF.
So I took the challenge, and have perfected my recipe. Oh the things I do for a happy marriage!
Joking aside, there's something extremely satisfying about this style of bread. The deep, nutty flavors from the rye pairs so well with aged cheeses, home made smoked cheese, patés or rilettes – and the crutons and crumbles you can make with this bread? The Danes love this bread so much they even put it in their cakes!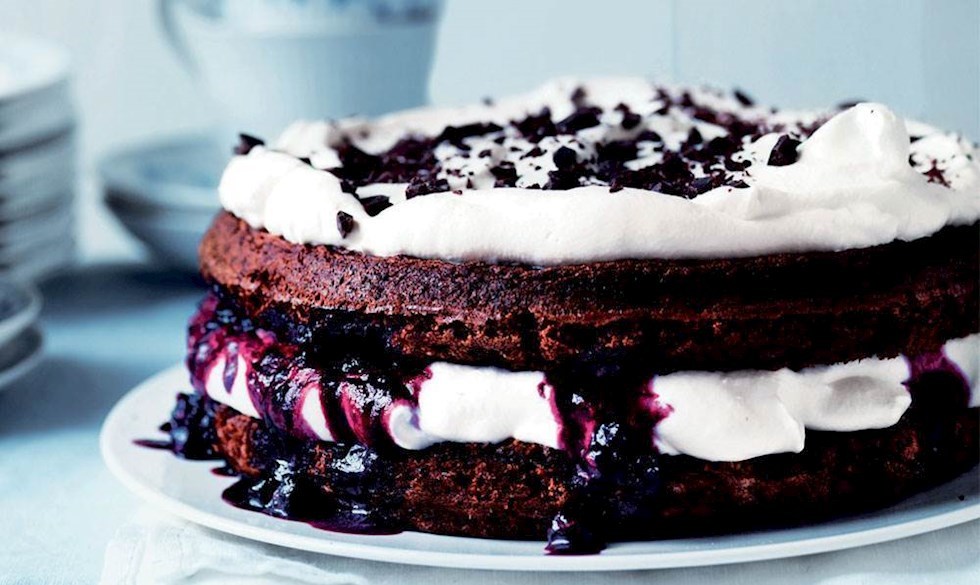 Below is a the basic recipe, plus several variations, tips and tricks to truly tweak this very versatile style to your own taste. The basic recipe is what you'd would use for the truly magnificent Rugbrødslagkage.
Ingredients basic recipe:
200 g coarse whole grain dark rye flour (Sammalt rugmel grov)
200 g fine whole grain dark rye flour (Sammalt rugmel fin)
100 g wheat flour
50 g sunflower seeds
1 tbsp dark malt flour
15 g salt
400 g water
200 g sourdough starter (100 % hydration)
The high hydration (83 %) in addition extremely low gluten and the betaglucans in the rye means this is a very wet and sticky dough.
Forget about stretch & fold, kneading or anything like that, just toss everything in a bowl and mix it all quickly together with a wooden spoon, and then just let it sit in the bowl for 20-30 minutes. This rest will fully hydrate the flour and make the dough easier to handle.
When ready, stir with your wooden spoon for a few minutes to get rid of lumps. It will still be very wet and sticky, so when you're done stirring, gather the dough into a ball-ish with your spoon, transfer directly into your bread form. Cover and let sit overnight.
Bake at 230C for 30 mins
Don't have a sourdough starter?
If you don't have a sour dough starter, use 100g more liquid, 100g more plain wheat flour and 3g dry yeast. Ferment in fridge for 24h.
Sourcing ingredients
I realize sourcing some of the ingredients can be hard outside Scandinavia, but here are a few tips.
The Danes use something called "knekket rug", which are whole rye kernels. These are soaked overnight to soften. I can't get them in Norway, so I use sunflower seeds instead.
If you can't find dark malt flour, use a porter or stout instead of water. Make sure is's a very low IBU variety, not a US style «hop bomb», or it could make your bread bitter.
Alternatively, and honestly the best alternative, go to a home brew store, pick up some brown malt (500g goes a looong way) and ask them to mill it as fine as possible. (Or you could toss it in a powerful blender back home and blitz it to a fine powder)
Variations:
Add 100g dried cranberries to the dough
Add 1 small grated beetroot to the dough
Add 100 g sunflower seeds to the dough – and flax seeds if you like
Top the bread with poppy seeds, sesame seeds or pumpkin seeds
Zero waste tip:
Will keep very well for 4-5 days, and still be quite good after a week.
Also freezes very well
Makes great crumbles crisped up in some oil for soups or salads