Designing a cockpit enclosure that protects you from the scorching tropical sun AND the bone chilling winds of the North Sea, but ALSO lets you trim your sails with ease is no small feat. Here's how we designed ours.
The design features of our old enclosure included a sprayhood on the verge of collapse; a bimini with too flat roof that collected small ponds of water even at the lightest drizzle of rain; poorly retrofitted sides that didn't properly connect the sprayhood and bimini; a supporting structure in just exactly the wrong place, so that you slammed your hand into it and got raw knuckles every time you used the winch to trim the genoa, and to top it off; the aesthetics of a worn down camper van tent.
In short – it looked like shit, and had a user friendliness on par with a tax return form: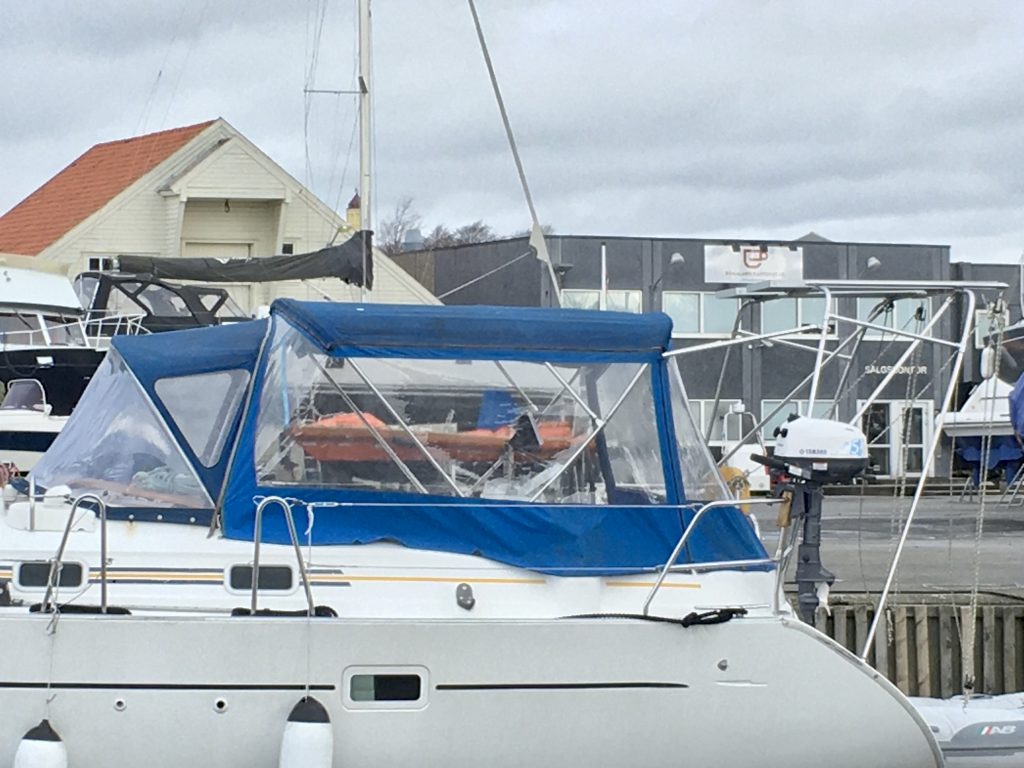 A large part of sailing is connecting with the elements. But you need to protect yourself from them too. Either with a scorching sun in the tropics, or with the wind chill slowly gnawing away on your stamina, a well designed cockpit enclosure can make all the difference.
I have seen too many comments in sailing groups "just put on a jacket". Or "just stay at home in front of your fireplace". Or "just go camping instead if you want a tent". This attitude is dangerously ignorant at best.
Not to be indelicate, but when I was in Brigade North in the Norwegian Army, I once had to take an open air shit in -37 Celsius. That's when it's so brutally cold your snot has long since frozen, you have to be careful not to inhale too hard lest your lungs will freeze, and touching metal with your bare hands will rip the skin off your fingers. I know cold.
When you do high latitude sailing, especially when the weather is heavy, hypothermia is a very real scenario; the wind chill will creep in on you, slowly, relentlessly. Especially during night watch.
Putting on a jacket will not prevent this; putting on a jacket over the thickest fleece you have will. not. prevent. this.
The only thing that'll save your freezing ass and dulled mind from endangering yourself and your crew is a really good enclosure, a enclosed hardtop, or ideally a pilot house. There is nothing macho about freezing your nuts off when it can easily be prevented.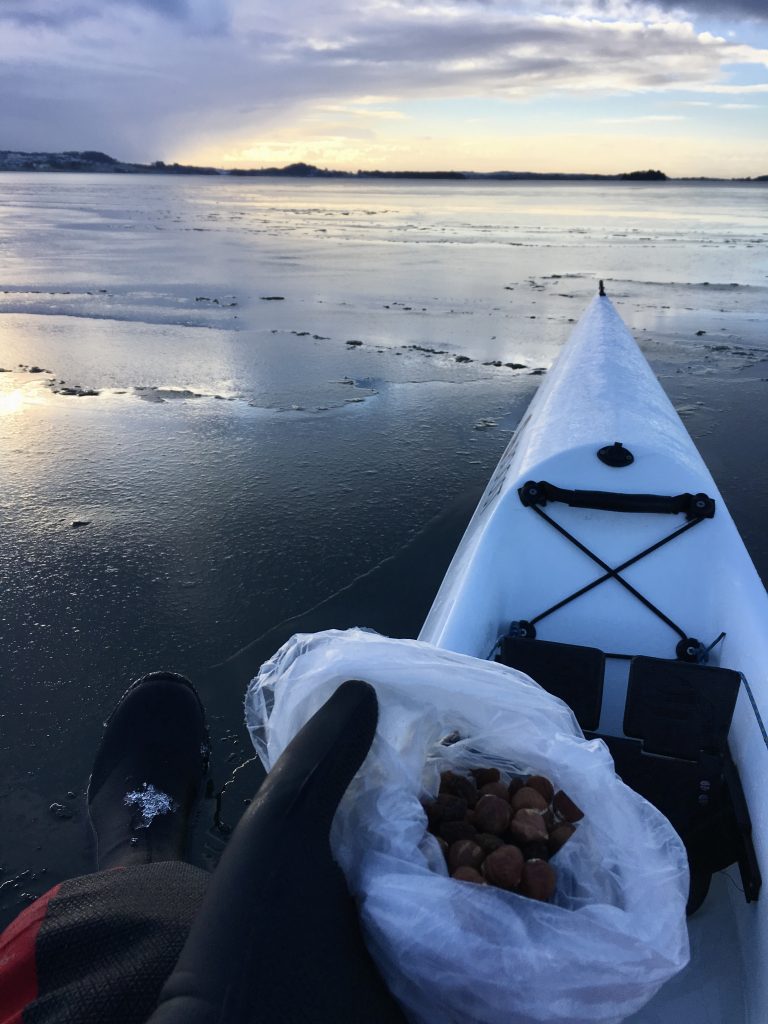 We started the process with making a few sketches and writing down a few bullet points on what was our goal with the enclosure:
A sturdy, user friendly, flexible solution.
Easy to enter from the sides with big luggage, groceries etc
Max shade and max air with a bimini for the tropics..
Full enclosure for really nasty days, and to use as a "winter room" when living aboard.
Not very dark colour. It'll reflect more sunlight making it cooler when it's sunny, and also make it brighter inside when using full enclosure.
Possible to sail with just sprayhood, and the rest easily packed away for those mild high latitude summers.
Some sort of extended sprayhood, for cold, but nice days.
Possible to winch and trim sails easily, even with full enclosure up.
We quickly found three local companies that looked like they could do the job. One was totally overbooked until after the summer vacation, the second had exorbitant rates, so we settled for the third option. Fair enough price, albeit 10,000NOK over what I had put in our refit budget.
Total cost for both the enclosure and matching lazy jack bag was 65,000NOK – roughly 6500USD/6000EUR based on the currency rates in summer 2020.
A crisp, cold and beautiful day in early March 2020, a nice Russian guy called Alexandr came to take measures to build the sprayhood. Took about an hour, he left, and we never saw him again until months after. Thanks to Covid for that.
On July 22nd 2020 we sailed to Vestre Åmøy outside Stavanger where W-Yachts is located. This time for fitting the cockpit enclosure and building a template for it. We had already made some sketches and had more than a few ideas of what we had in mind, and combined with Alexandr's expert advice, we set to work.
Though his project manager was a disaster and a huge frustration to work with, Alexandr was efficient, accurate, professional, and he had a great way of pitching ideas early, let that simmer a bit, and then come back for a conclusion, so there was never any pressure. The entire process took nearly a full day, including making all new stainless structure and making the custom template.
And instead of a lengthy written description of the details, here are a a load of pictures with captions instead: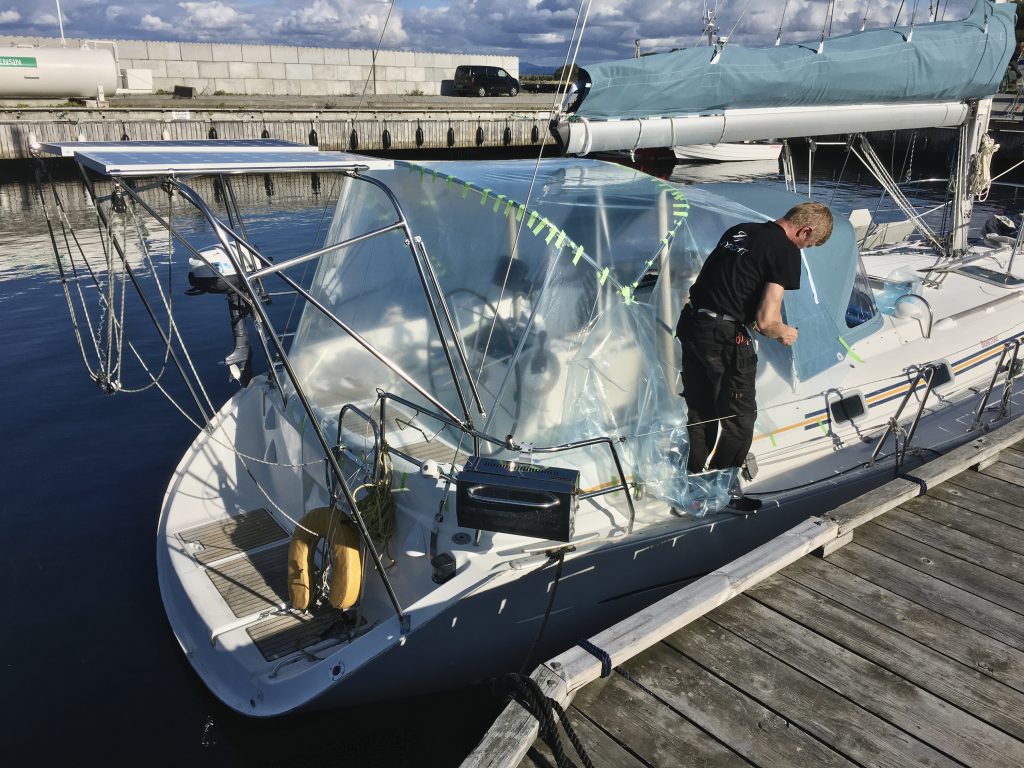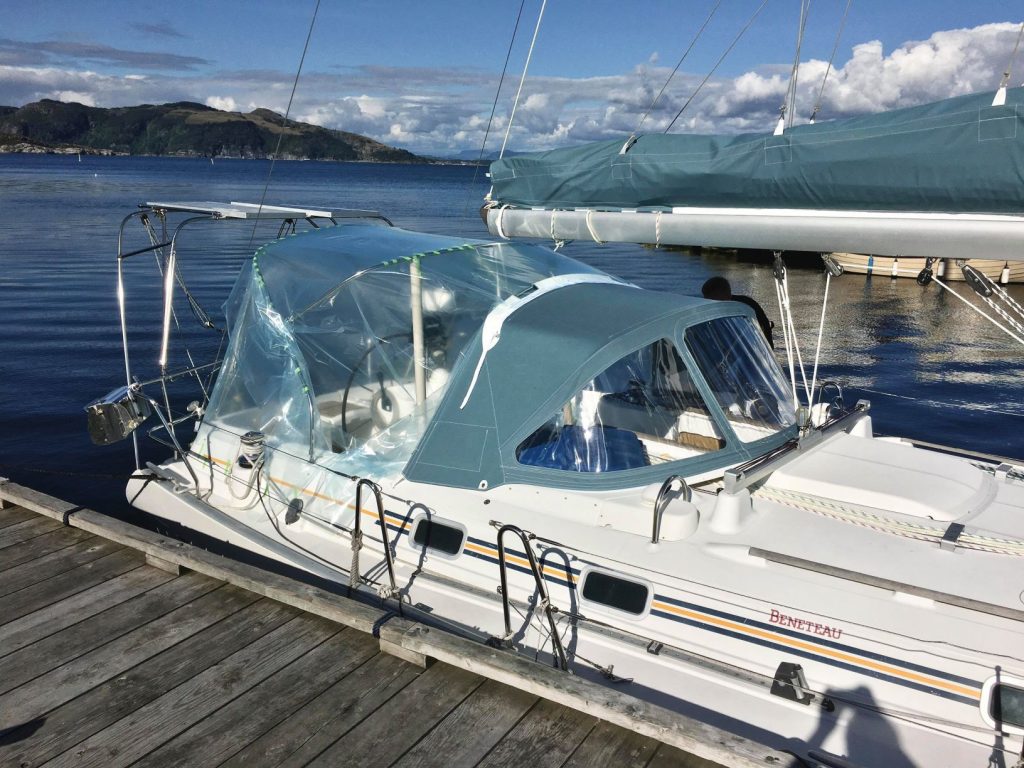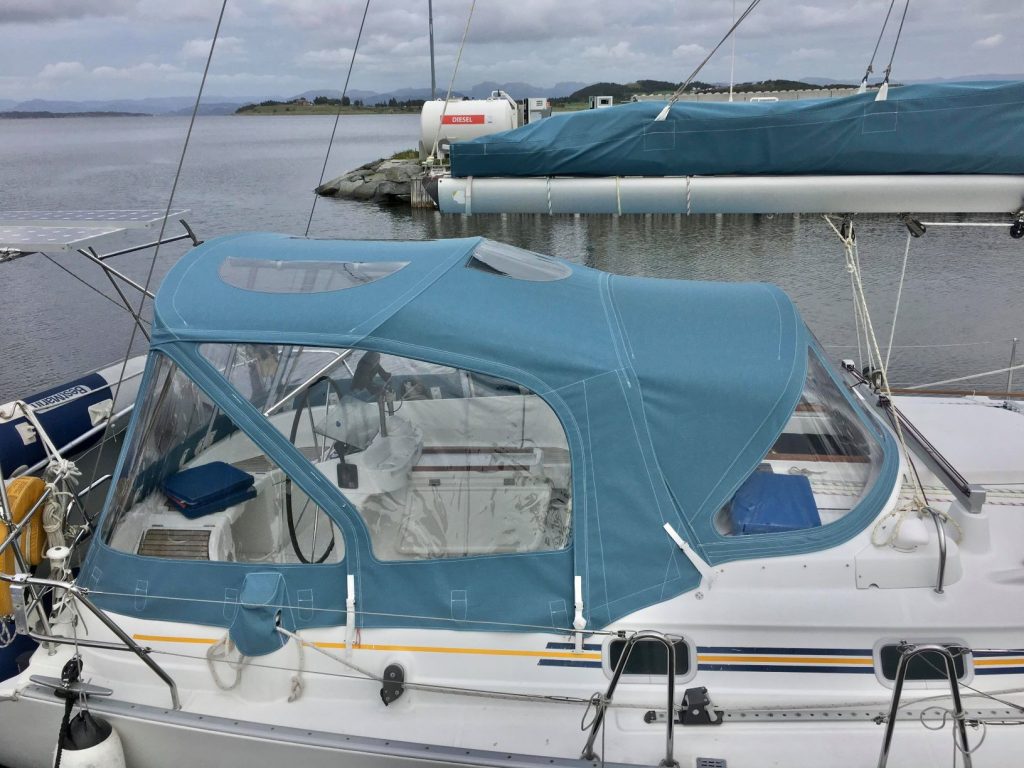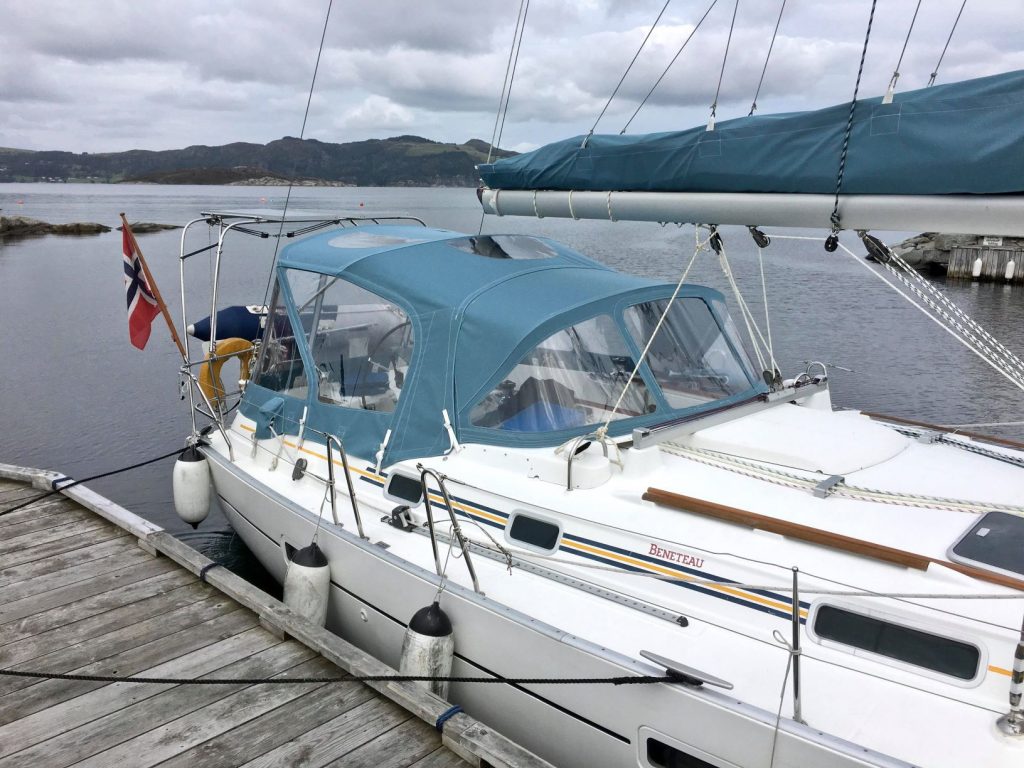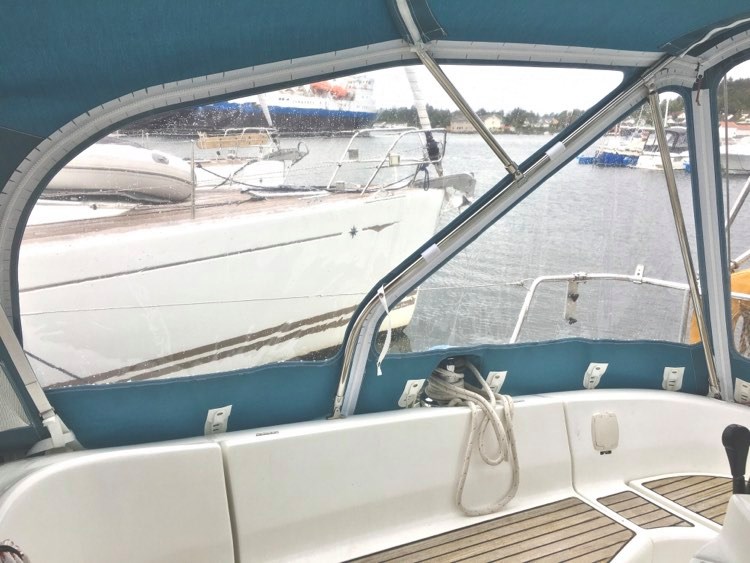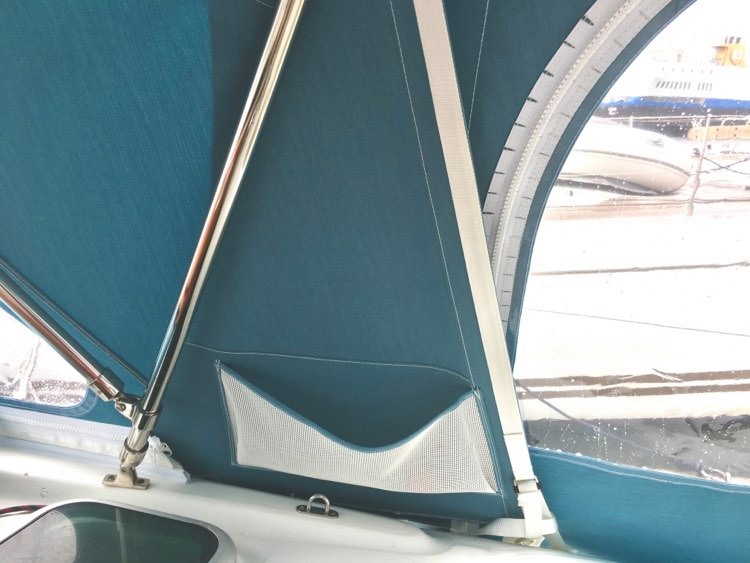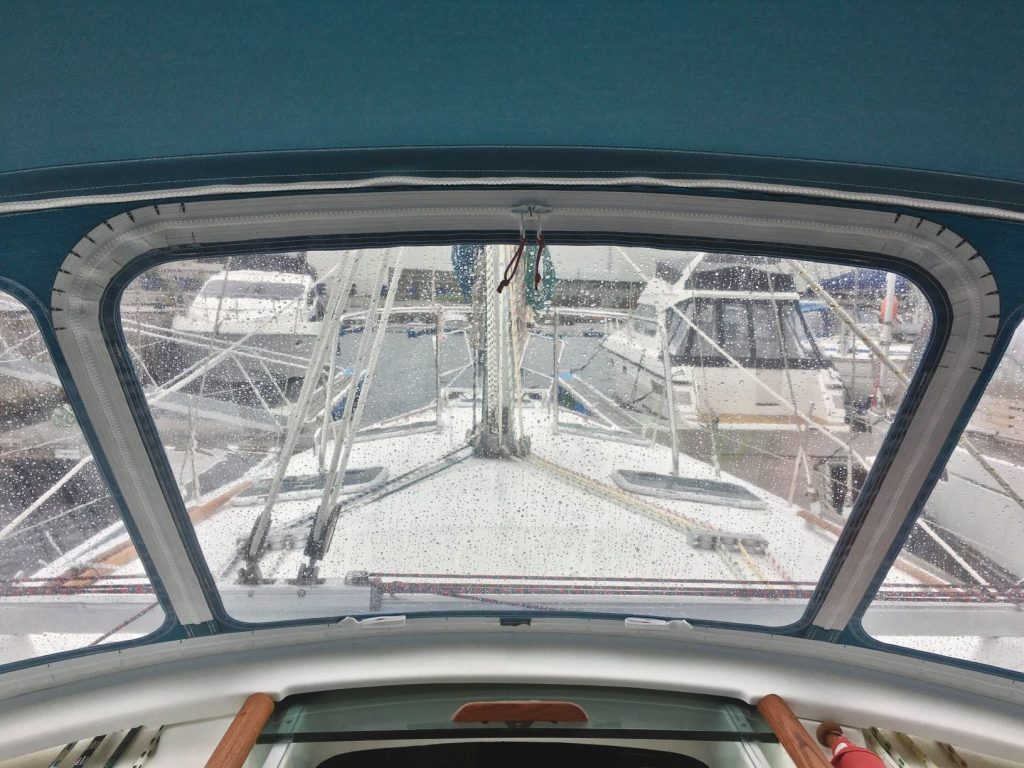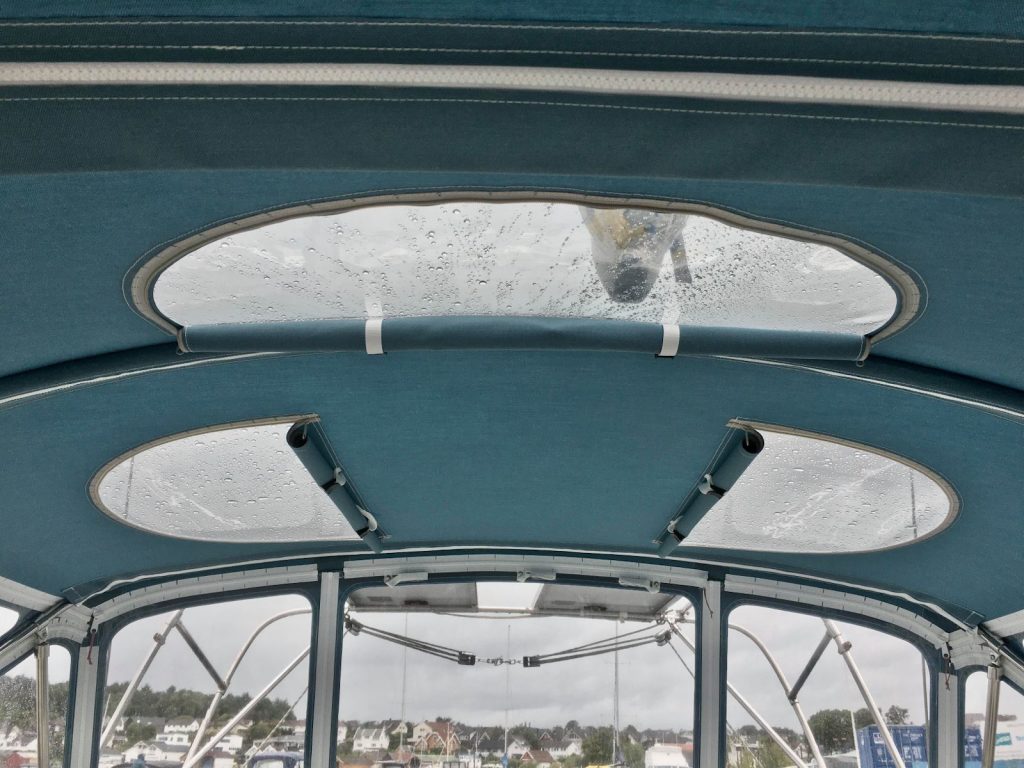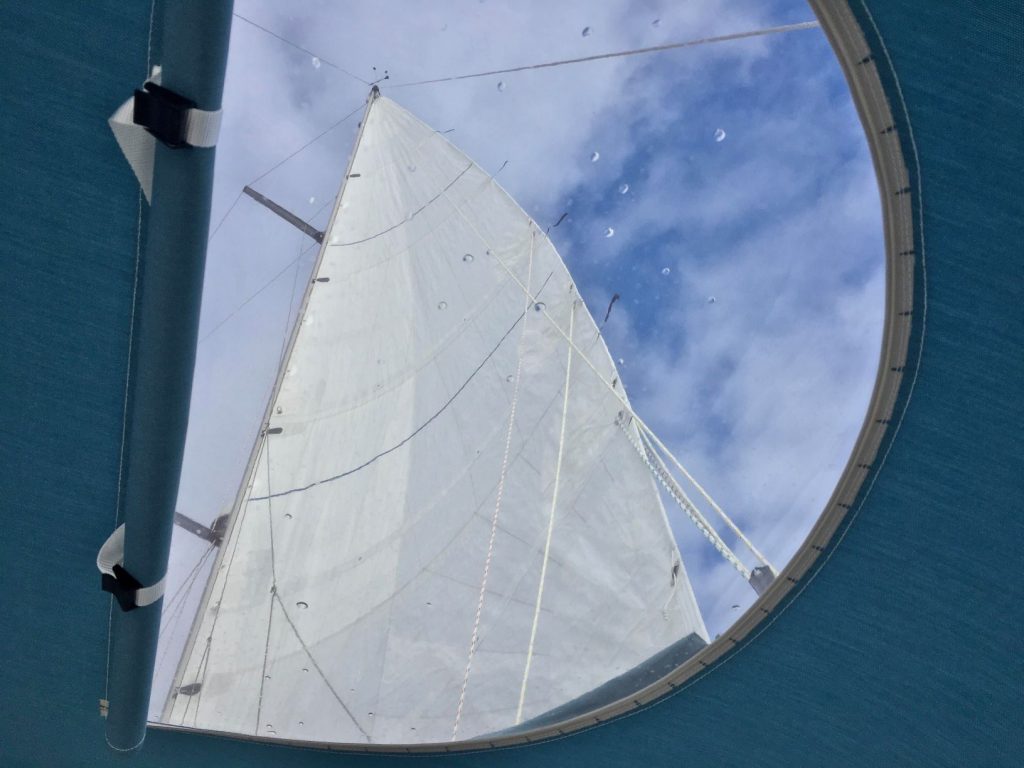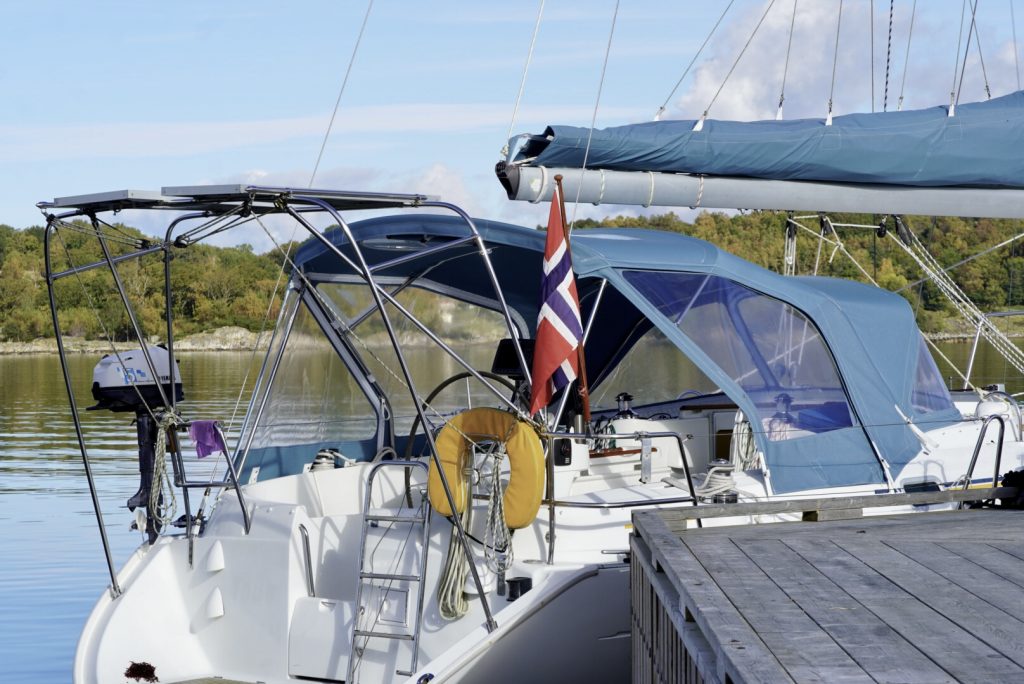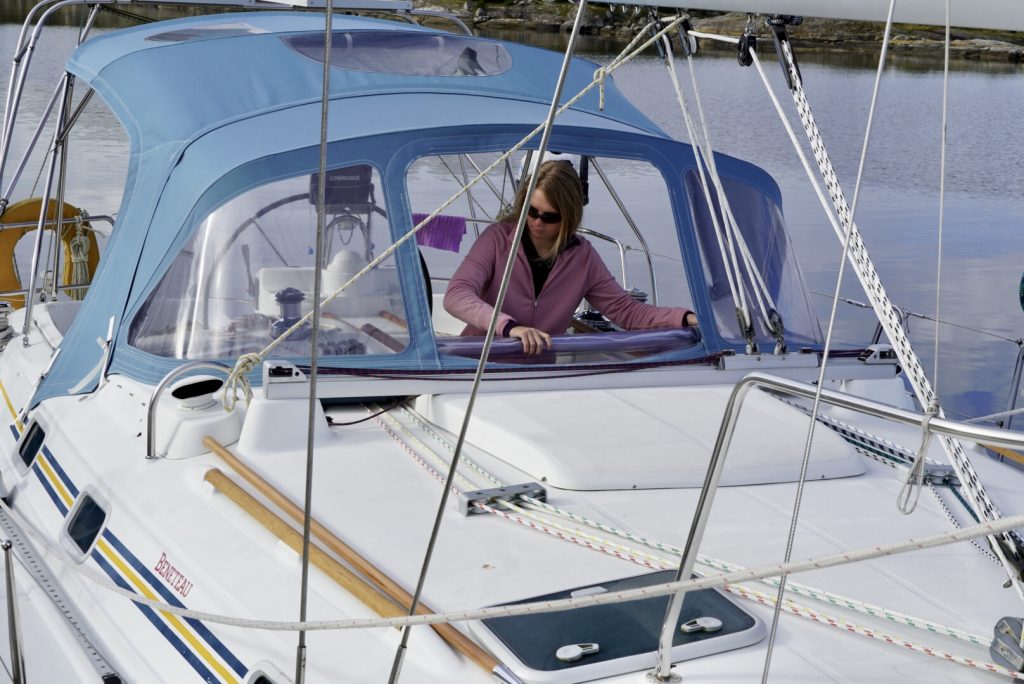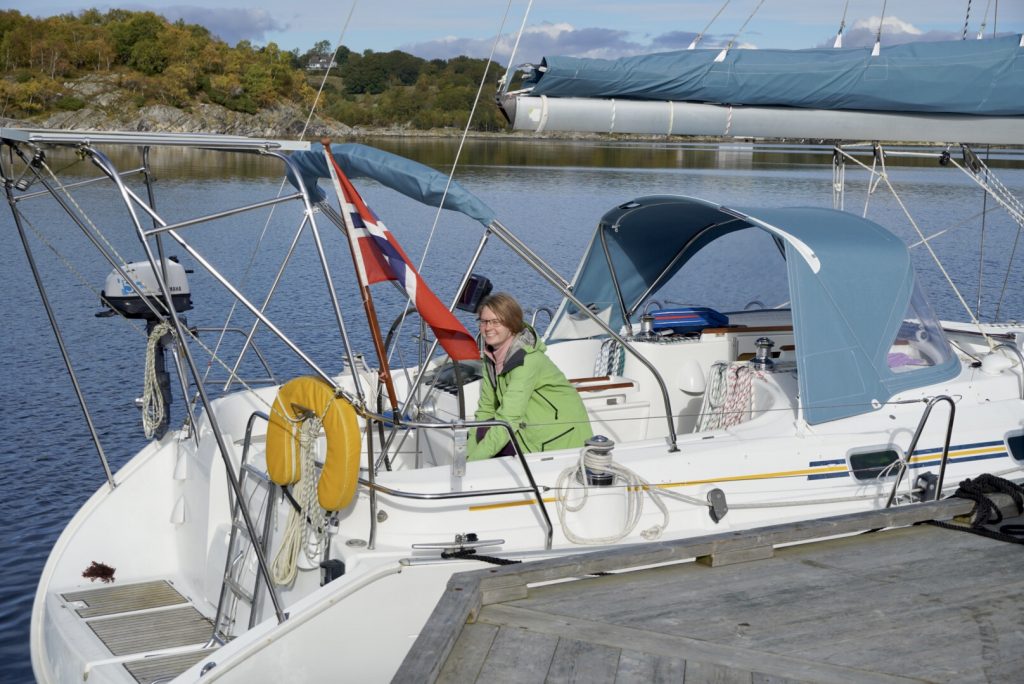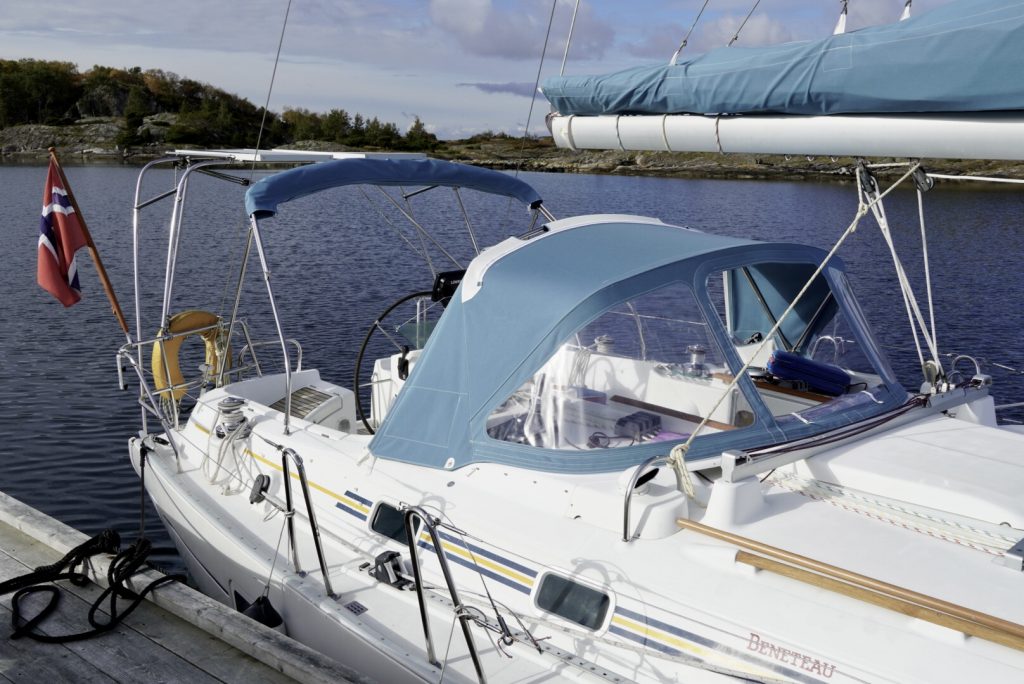 So after having sailed with it the past 2 months, how has it been? Absolutely fucking marvelous!
We clearly haven't tried the tropical configuration in tropical climate thanks to Covid, but everything else works brilliantly, both underway or at anchor or moored. So far there's actually nothing we'd change…
We find ourselves sitting up in the cockpit all the time, even if it's really shitty out there, or late in the evening when the night chill creeps in. We just tuck ourselves with luxuriously thick woolen Røros blankets, and something strong or hot (or both!) in our cups, and we couldn't be happier 🙂
Also make sure to follow us on https://www.facebook.com/syselkie for the next post in our refit series!