This is a Norwegian classic from my childhood. We used it as a weekend evening meal, but it works great as a starter too. While my parents used store bought shells, here's how to make everything from scratch.
Mild curry sauce and fish balls is a very classic Norwegian combo. In fact, you can double this recipe, make the fish balls egg-sized, boil some potatoes, serve the veg on the side, and you have a really delicious, traditional Norwegian dinner. This recipe is an adaption of that dinner.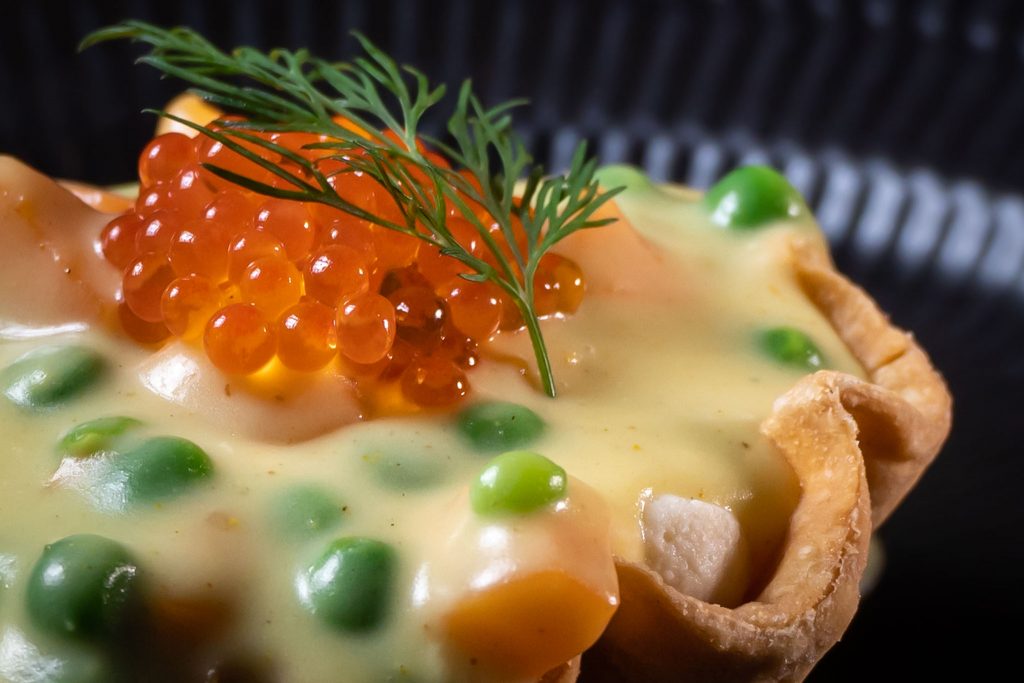 These savory tartlets can be filled with practically anything tasty you can think of, and I think it's great to see tartlets making a comeback in fine dining these days too. Other traditional fillings include prawns and asparagus in béchamel, lamb fricassée, chicken fricassée, cod in mustard sauce and mushroom stew.
There's a good chance you can find tartlet shells in the store, but there's also a good chance they will not be nearly as incredibly tasty as these. But if you simply want to do a quick test of this dish, feel free to use store bought. Just know they are likely not even close to home made.
This recipe is enough for a delicious weekend dinner for two, or a starter for up to twelve people (one shell each). Scale recipe according to your needs.
Ingredients (makes 12 shells)
The tartlet shells
250 g wheat flour
150 g real butter
1 egg
1 tbsp water
pinch fine sea salt
The fishballs
500 g boneless white fish (cod, haddock etc)
50 ml whole milk
1 egg
1/8 grated nutmeg
Fine sea salt
The curry sauce (béchamel)
1 tbsp butter
1 tbsp wheat flour
250 ml cooking liquid from the fish balls
250 ml whole milk
1 tsp curry powder*
fine sea salt to taste
*The kind of curry powder you want has nothing to do with real Indian curry. It is a English type curry powder that's very mild and very aromatic. The one I use is Mill & Mortar colombo curry, but more commonly found in Norway are Santa Maria Curry, Hindu Karri and Toro Karri – they are all practically the same.
The vegetables
2 large carrots, peeled and diced
200 g frozen green peas
To serve
a Metric shit ton dill (mandatory)
trout roe (optional)
Method
Start by making the dough for the tartlet shells. Rub room temp butter into the flour, and add the salt. Whip the water and egg, then combine everything into a dough, but be careful not overmixing it. Stop immediately when you have a cohesive dough. Put in a lidded container and let rest in the fridge for at least 1 hour.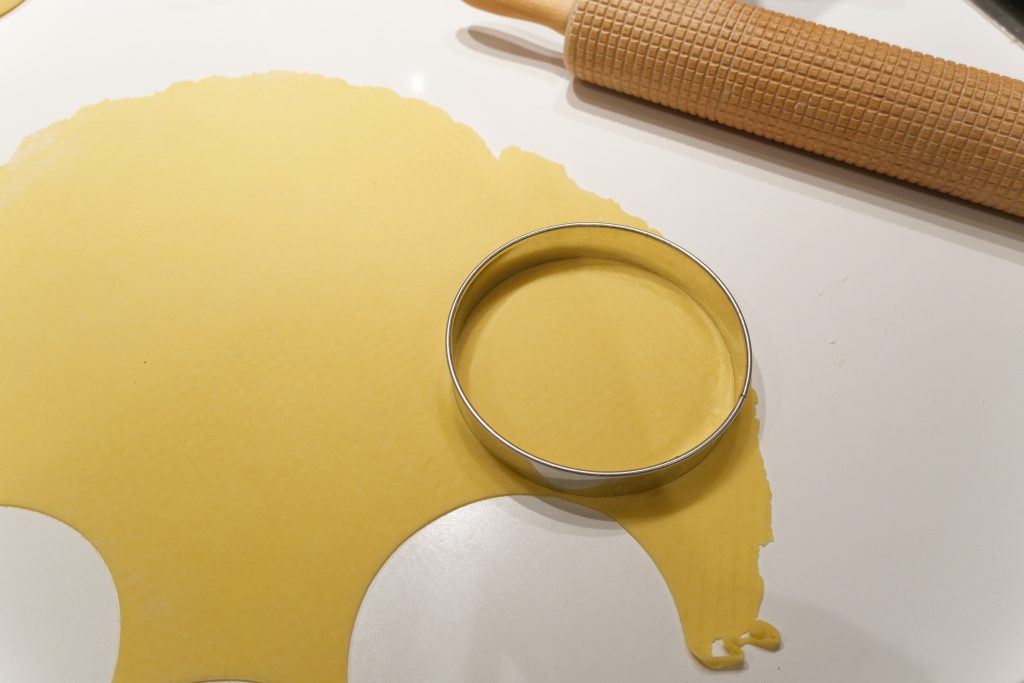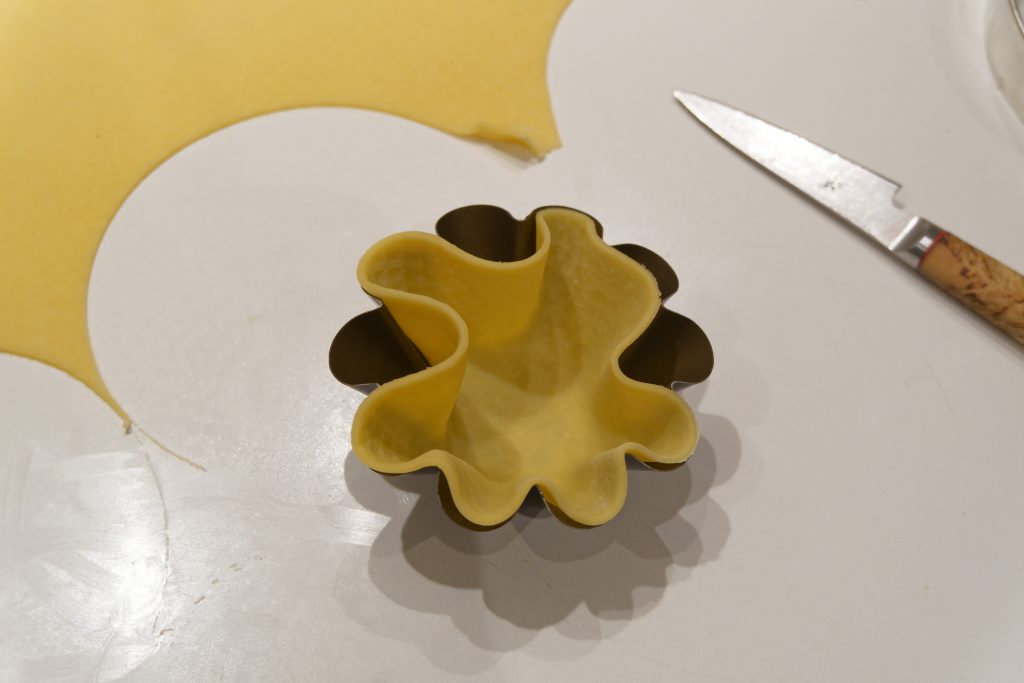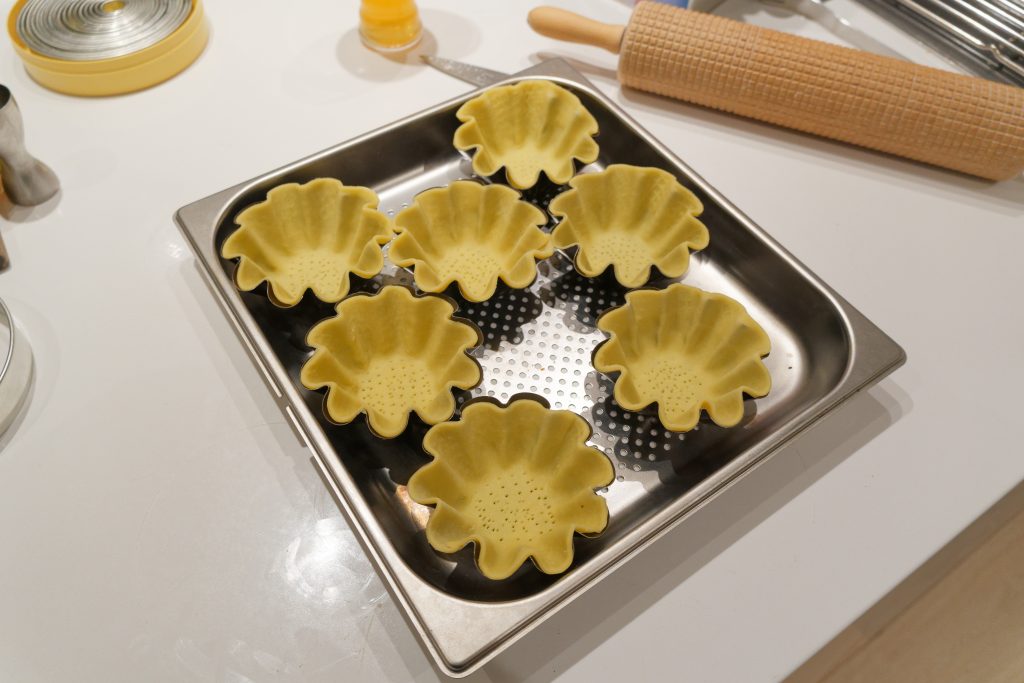 When ready to bake, preheat your oven to 190C. Roll the dough into a thin sheet, and cut 12 circles big enough to fit the tartlet molds. I like to use a ring mold for this. Add the dough to each mold, then use a fork to prick the bottom of the dough.
Bake at 190C for 12-15 minutes until beautiful golden brown. Tip the tartlets out of their mold and let cool on a wire rack. Will keep well in a airtight container for several days.
The cod balls are exactly the same as in Norwegian fish soup, but this time you simmer in plain water, so head on over for detailed instructions.
These small fish balls are traditionally shaped with two teaspoons, but I prefer putting the fish farce into my Lékué Decopen piping bag without a nozzle and just use a knife to cut off suitable sized balls directly into the simmering water.
To make the sauce, melt butter in a small pot, add the flour, then the whole milk, then whisk in the cooking liquid from the fish balls. The lower heat you use the easier it is to avoid lumping. I usually use medium high heat and whisk with vigour.
Just activate (CC) for subtitles if you, like me, know little Italian:
You are after a smooth, lump free béchamel that is not too runny. Season to perfection with fine sea salt, then add the curry powder ans simmer gently for 3-5 minutes. Keep warm under lid until serving.
Peel and cut the carrots into small cubes. Cook for just a few minutes in well salted water. Drain, and add both the carrots and still frozen green peas into the curry sauce.
Serve the fishballs in the tartlet shells and a good helping curry sauce over. Top with roe (if using) and a REDICULOUS amount of dill. I had to use just a tiny bit for the recipe photo (so you could actually see what the hell it was), but trust me on this, you wanna go off the charts on the dill.
Totally delicious with a Chablis Premier Cru, a German Riesling, or a Austrian Grüner Veltliner.