One of the things we really love about sailing is to go to new places and experience their food and culture. This easy to make burger is inspired by a visit to Spain, and is packed with wonderful, complex flavors from the region.
On November 7th, 2018 we made landfall in Gran Canaria, after six days at sea, sailing the 700 nautical miles along the African coast, from Cascais outside Lisbon in Portugal.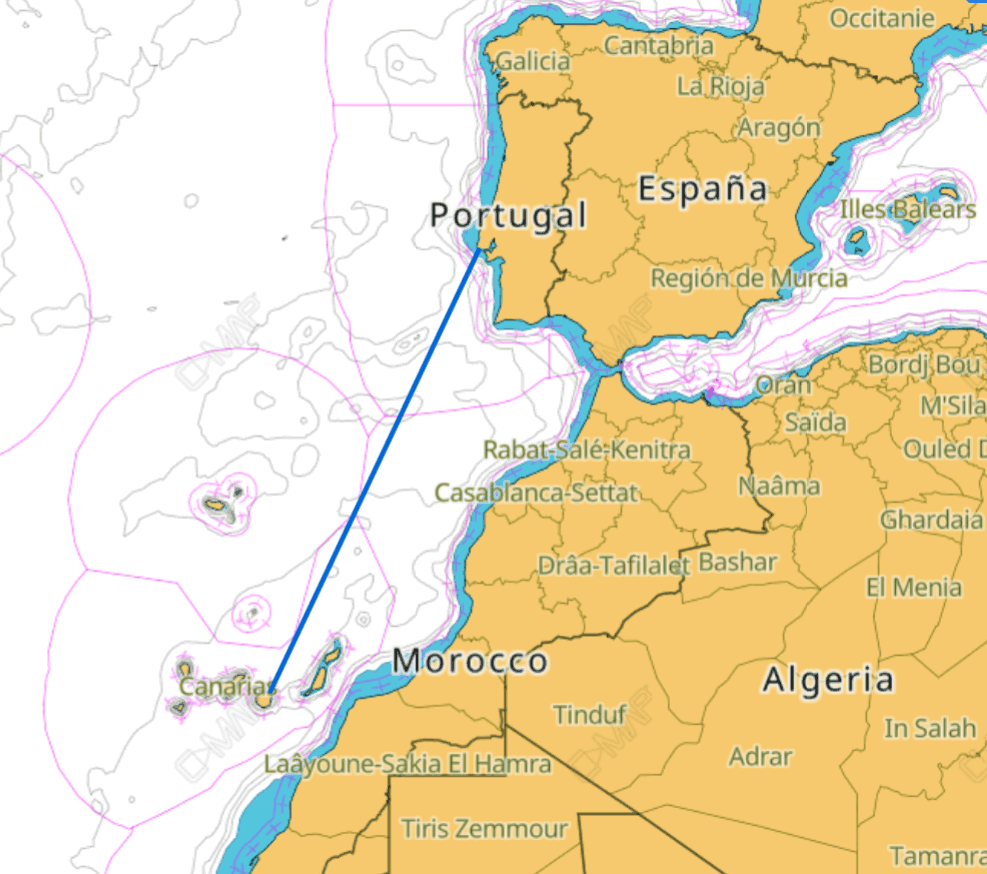 The day after, we went to Café Regina, and I ordered their Waguy cheese burger with jamon iberico: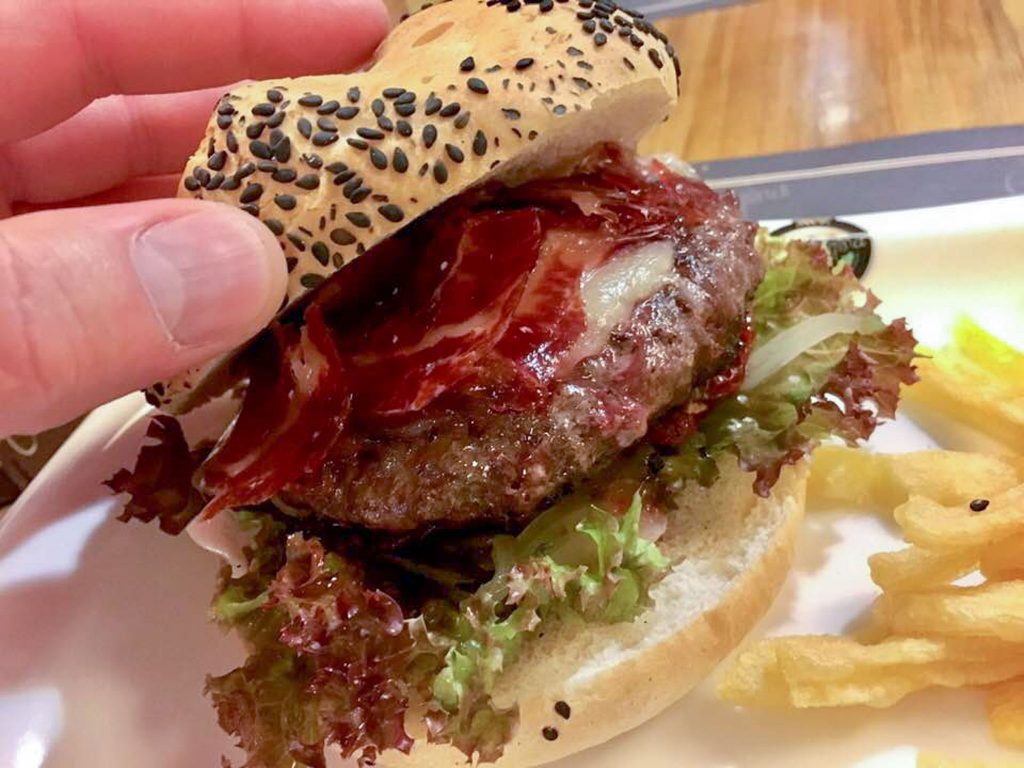 …a few iterations and embellishments later, and I came up with the burger recipe you're reading now.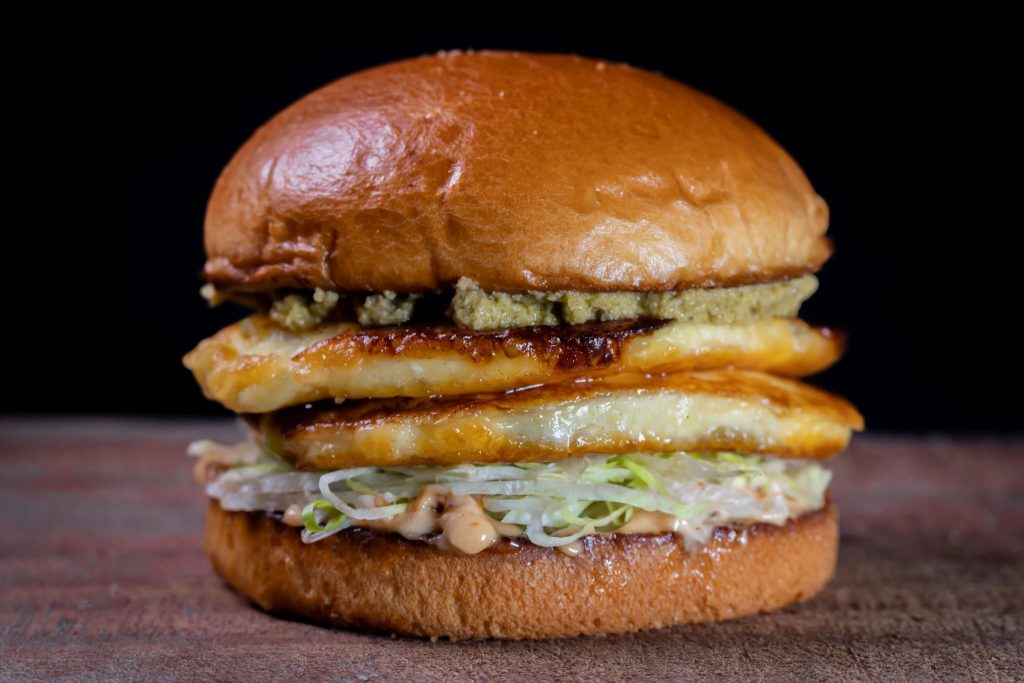 A real cheeseburger doesn't get cheesier than one made entirely from cheese, so here's the double halloumi burger variation, a killer vegetarian alternative!
Ingredients
4 burger buns
4 burger patties* – or halloumi for delicious vegetarian option
Shredded iceberg lettuce
Young Manchego or other good, flavorful melting cheese
Finely chopped serrano ham (optional)
*A burger never gets better than the quality of the meat used, so get the best grass fed beef cattle you can. We used Angus from a local farm right across the fjord from where we are.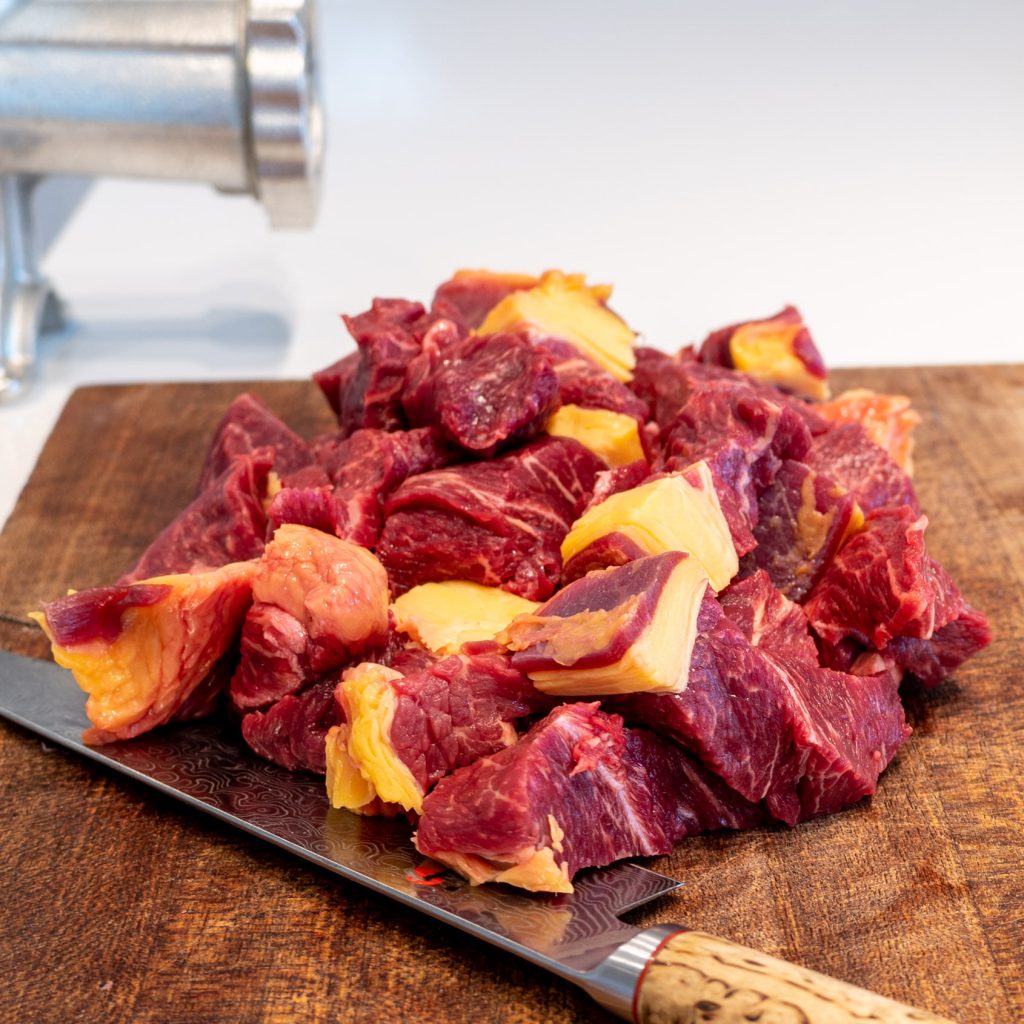 Sun dried tomato mayo
1 egg yolk
2 tsp Dijon mustard
100 ml oil from the dried tomatoes
2 tsp sherry vinegar
1 sun dried tomato, very finely chopped
1 tsp top quality tomato paste (not ketchup!)
1/8 tsp minced garlic
pinch of fine sea salt
Green olive tapenade
100 g green Spanish olives
20 g olive oil
1/2 tsp capers
small squeeze lemon juice
Method
Start by preparing the mayo and tapenade. The tapenade is simply a matter of blending everything together to a coarse purée, then taste, and adjust flavor with lemon juice and fine sea salt.
Home made mayonnaise. Many dread the thought. But I can tell you, it's dead easy when you know HOW. Mayonnaise is an emulsion, which means you are mixing two things that normally doesn't want to be together; in the kitchen, it's a fat and a liquid. Watch this clip from MasterChef Australia to learn how to make a basic mayo.
Personally, I use a similar method, but instead of using a cannister blender, I use the whisk attachment on my stick blender, then drizzle in the oil little by little – it works much better for small batches of mayo, and I never make as much as in the video above. But the rest of the tips are rock solid.
Make the basic recipe using the egg yolk, mustard, and half the vinegar. Then add the garlic, sun dried tomato and tomato paste, then adjust flavor with more vinegar and fine sea salt. Adjust thickness with a splash of water as necessary.
Finally top up the jar of sun dried tomatoes with neutral oil so they don't spoil before you put it back in the fridge.
If using meat burgers, preheat your pan(s) to smoking hot. If using halloumi, heat to medium.
Add a moderate amount of oil, then sear off your burgers flipping them every 10-15 seconds until a deeply browned, and the very center on its side is still visibly pink. Turn down the heat to medium-low, and transfer the burgers to a cutting board with a juice gutter to rest.
Toast your buns in your pan(s), and make sure to soak up all those lovely flavors from the burgers left in the pan.
For each bottom bun, add and distribute a dollop tomato mayo, then shredded lettuce, then place the burger on top. Add the cheese, and grill with a kitchen torch, then top with a tablespoon or so chopped Serrano ham.
If you don't have a kitchen torch, you should get one, and if you don't have a kitchen torch, you can melt the cheese while the burgers are still on the pan, but there's a real danger of them becoming overcooked.
For the top bun, place and distribute a dollop green olive tapenade, then put it on top of your burger, and you're ready to serve!
Love Spanish flavors? Try our Smoky Spanish lentil, potato & leeks stew – it's perfect passage food!