Porridge was a staple in the traditional Norwegian kitchen, piss poor peasants as we were. Smørgrøt, or butter porridge, however, is the most decadent, rich and silky smooth thing you can possibly imagine.
Smørgrøt is so packed with butter (HUGELY expensive back then!), it was reserved for the really big occasions, like weddings, when a child was baptised, and pregnant women. Much like the Ethiopian barley porridge Genfo actually, which is also swimming in golden, delicious butter. Sans the chili of course.
I was introduced to this incredible porridge as a kid, by Sigrid Ilstad up in Suldal where we would go on our Easter vacation each year. We would ski for hours up to a "Støl", a tiny cabin for herding way up in the mountains, and down again.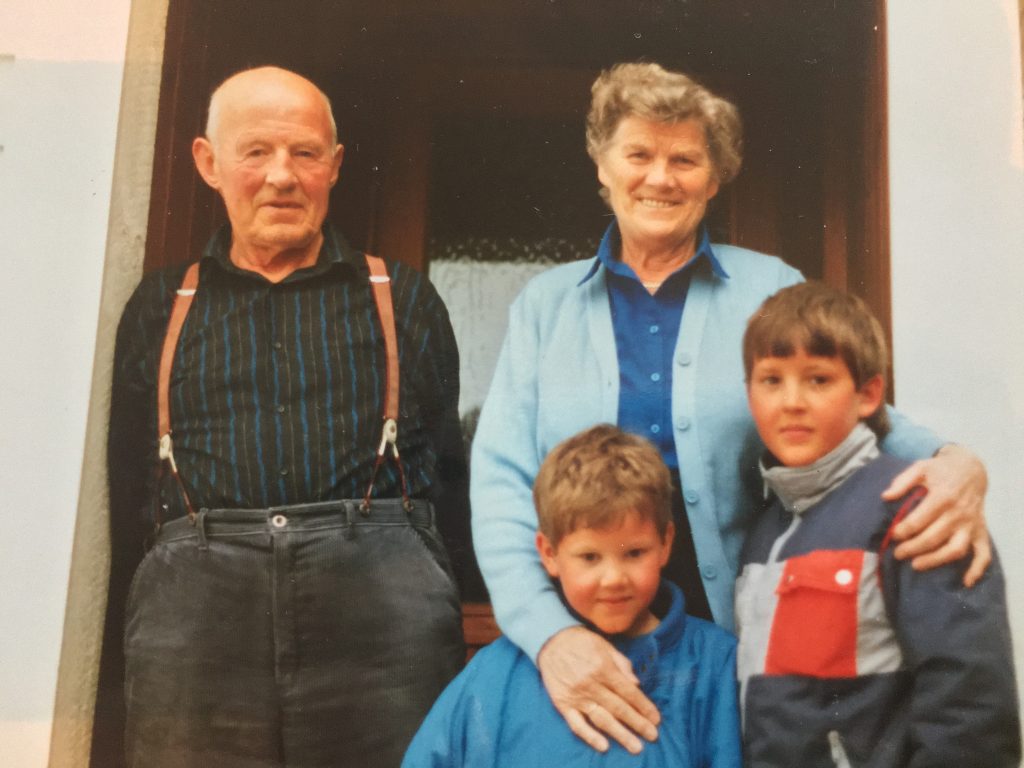 When we came back to their farm, she would invite us in for waffles, gomme, jam and preservatives, home made juice – and Smørgrøt with cured meats. We were so hungry we wolfed down everything, every single time!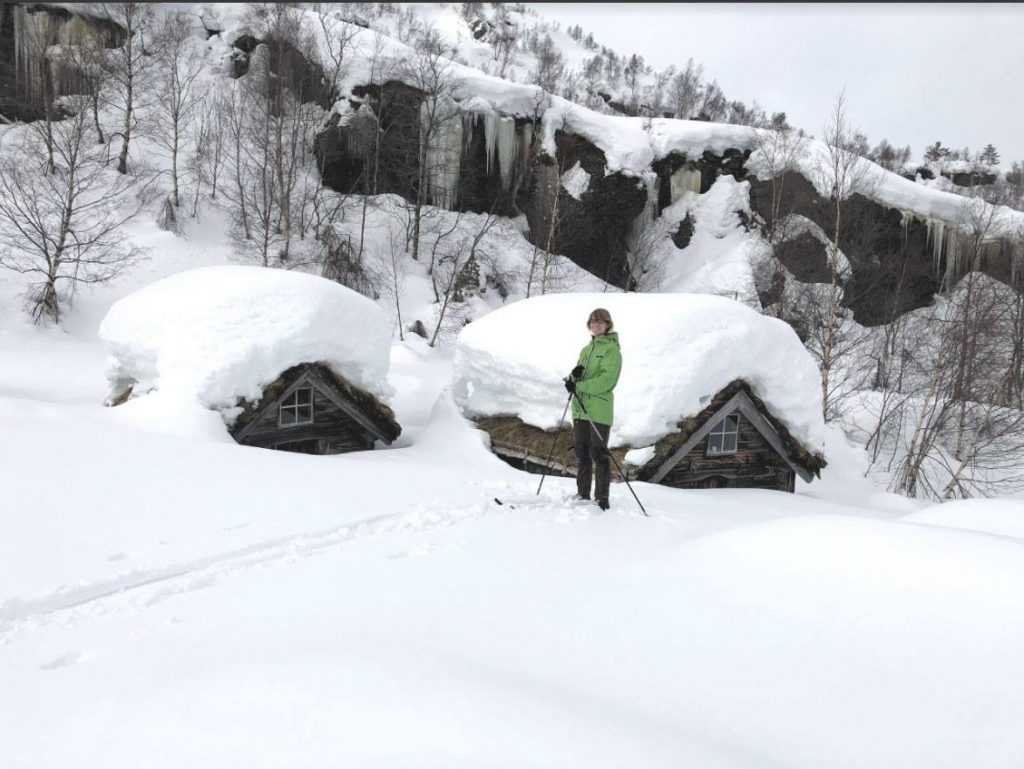 Ingredients
250 g real, quality butter
1 liter whole milk
100 g semolina flour (not the yellow Italian, but white)
200 g wheat flour
1/4 tsp salt
Method
Add the milk and butter to a pot, and heat up to a gentle simmer.
Add the semolina and simmer very gently for 15 minutes, while stirring.
Add the flour and salt, and continue to simmer while stirring for 15 minutes.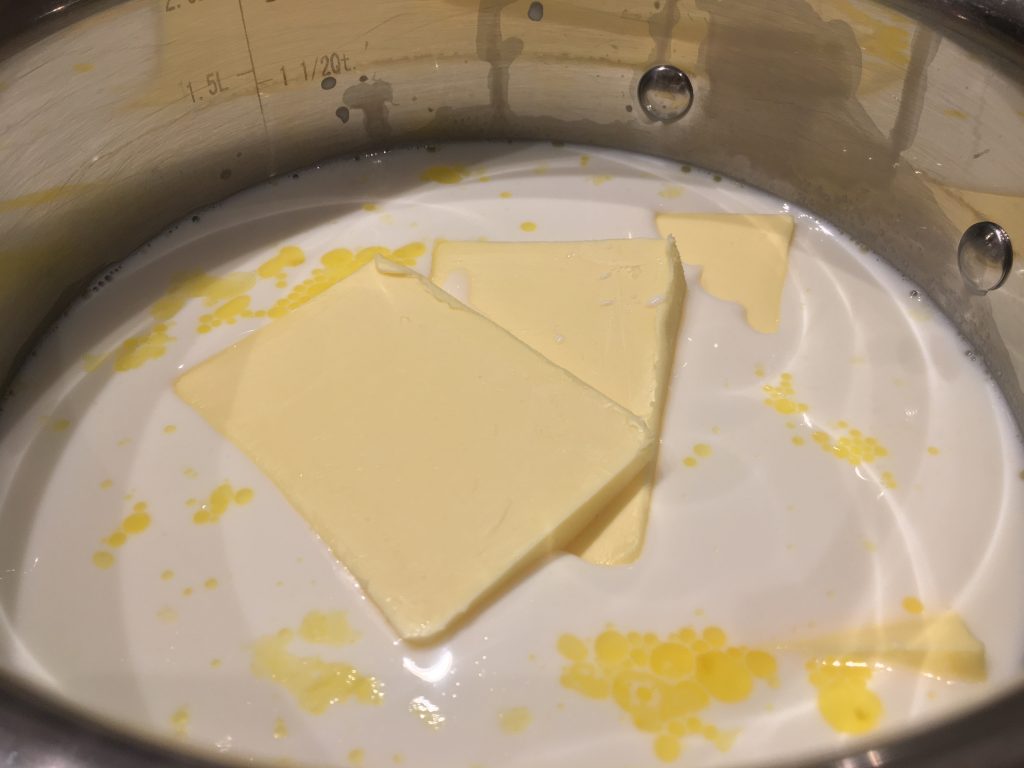 The porridge is supposed to split, and the by now clarified butter is supposed to come out. The more it split, the better, because then everybody could see how much expensive butter you had used.
Sigrid often made the porridge the day before, and then reheated it over very, very low heat to make absolutely certain it would split. If you do this, add 200 ml extra milk, as the porridge will continue to thicken and swell after it's done cooking.
In a pinch, a quick cheat is to add a good knob extra butter before serving.
Norwegian butter porridge can be served on its own, as a vegetarian dish with just Flatbrød (recipe).
But it is best served after a long day skiing, with Fenalår (recipe), cured ham and sausages on the side, washed down with a deadly strong and caramelly Vossaøl (recipe). Skål!