There are few things that beats a really good pizza. I love pizza so fucking much I ended up with 3rd place in the Norwegian pizza championship in 2009. What I'm sharing with you now is my improved recipe for authentic, thin crust Neapolitan pizza.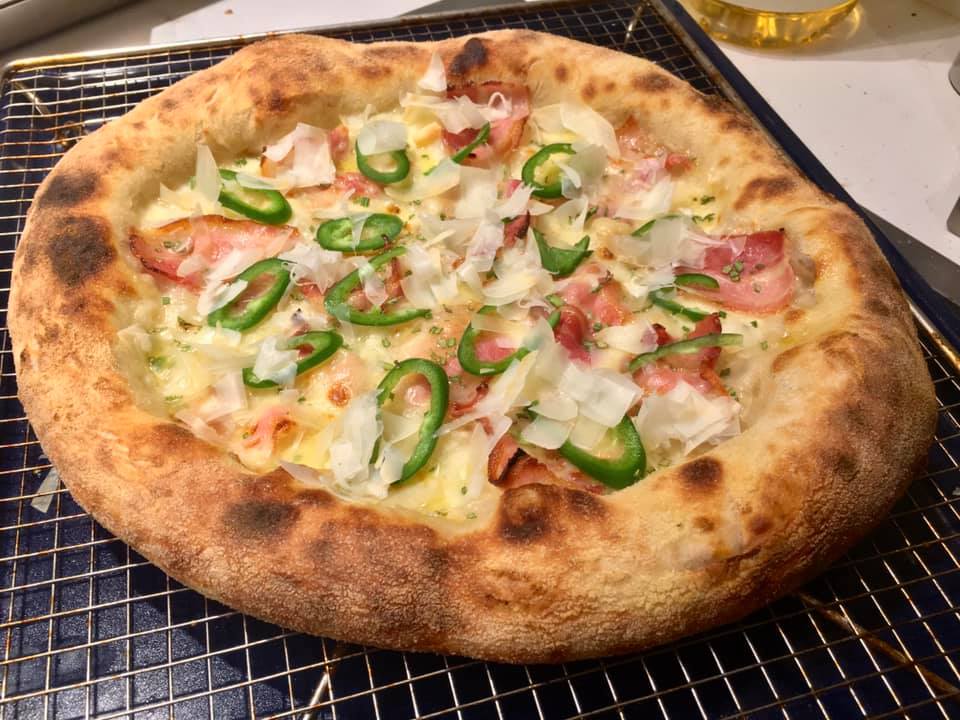 You need 3 things to make a KILLER Neapolitan pizza.
The right kind of flour – I use Caputo Cuco or Pizzeria
The right technique – Only stretch and fold
A high temperature oven – at least 250C
A baking stone – or better yet steel
As you understand, not very boat friendly because of the high temperature. But no worries – we've got you covered: we make Sfincione (authentic Sicilian pizza) instead.
The reason why the flour is so important is that we'll be using very high hydration – around 80 % – which is impossible with regular flour. And you want to go that high on hydration to get the crust as airy as possible. If you can't get real pizza flour, I have alternatives below 🙂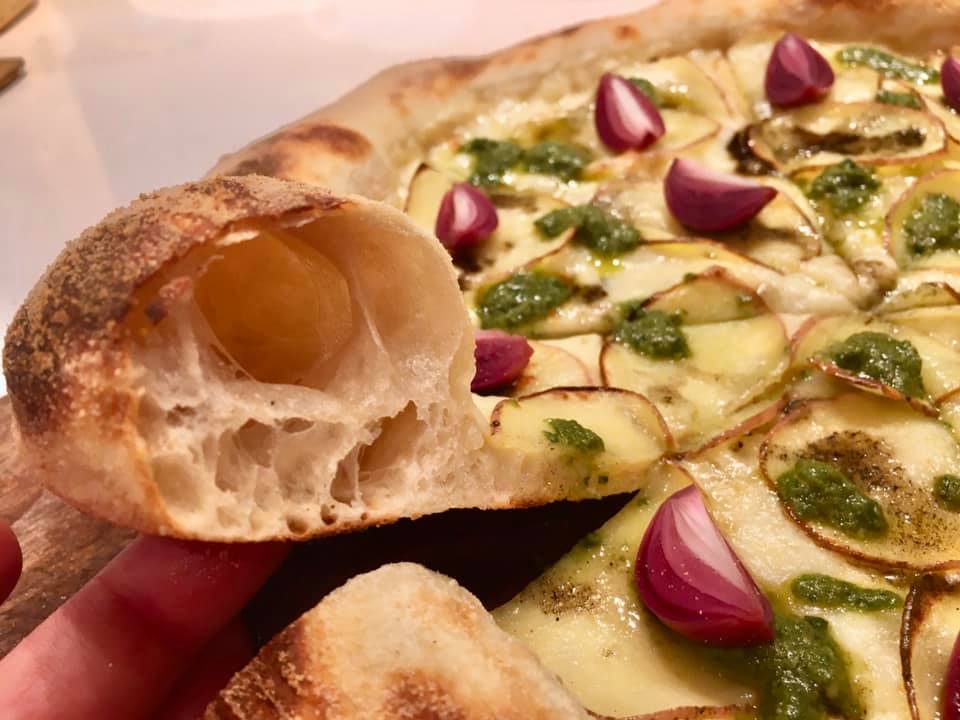 Ingredients 2 pizzas:
330 g Caputo Cuco or Pizzeria
250 g water
10 g salt
100 g sourdough starter (100 % hydration)
Method:
You will be using the Stretch and Fold technique for this dough. Dough hooks are simply too forceful and brutal. If you are unfamiliar with Stretch & Fold, please read this quick tutorial with video.
When the dough is made, cover the bowl and set in the fridhe for at least 24 hours, ideally 48-72 hours.
Remove the dough from the fridge 2 hours before baking. Shape them into two balls, cover with a bowl and rest on the bench for 2 hours.
Bake at maximum heat on a baking stone. I use 300C, convection, grill and a 1 cm thick baking steel that's been preheated for 1 hour,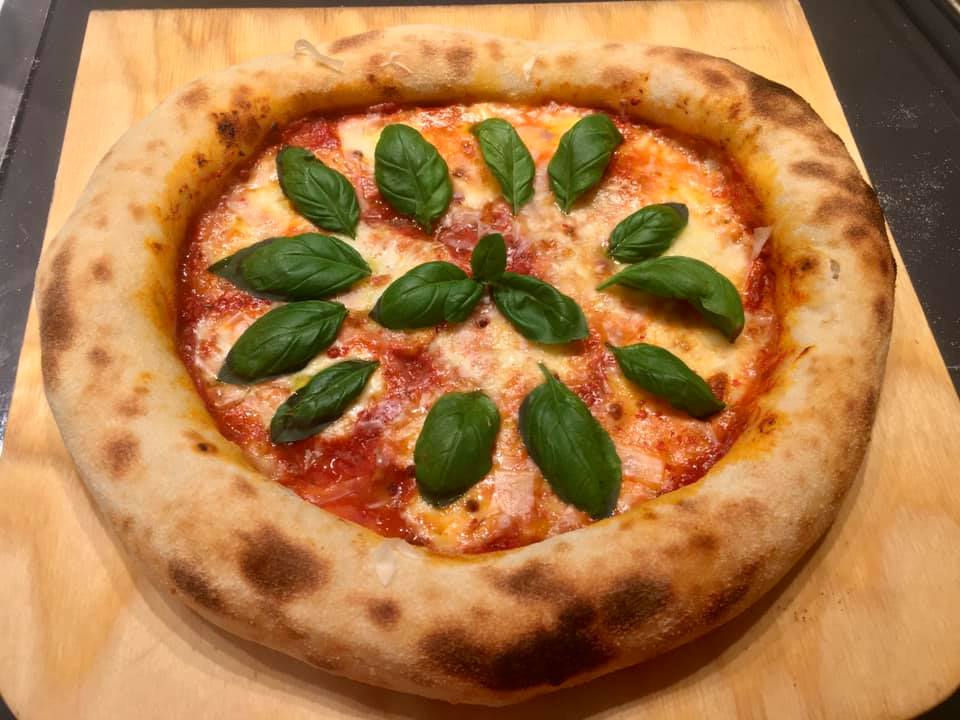 No sour dough?
If you have no sourdough, replace the starter with 50 g water and 50 g flour, and add 3 g dry yeast. Ferment in the fridge for 48 hours.
No proper pizza flour?
Use 300 g flour and 200 g water instead.