Sfincione, authentic Sicilian pizza – the greasy slob Chicago style deep dish pizza's fit and healthy grand dad that doesn't require a pound of cheese to be edible.
This is the Sfincione's answer to Margherita, so absolutely basic. And by absolutely basic, I mean absolutely delicious!
Ingredients
Dough:
600 g wheat flour
3 tbsp gluten flour if you have it
450 g water (400 g if you don't have gluten flour)
3 tbsp quality olive oil + more to bake
100 g sourdough starter (100 % hydration)
20 g salt
Use stretch & fold method to make the dough, then retard for 24-48 hours. Check out this page if you're unfamiliar with the stretch and fold technique, the superior way of making the most incredible dough 🙂
Sauce:
1/2 onion finely chopped, sauteed
3 large cloves of garlic finely chopped, sauteed
400g canned top quality tomato
1/2 tsp fennel seeds, crushed in mortar
1tsp dried oregano
5g sea salt
4 anchovy fillets pureed in mortar (added after cooking finish)
Topping:
100 g Caciocavalli
50 g breadcrumbs
50 g Parmesan
Sauce is simmered lid off until it is "thick enough».
Put the dough in oven proof pan with A LOT of olive oil.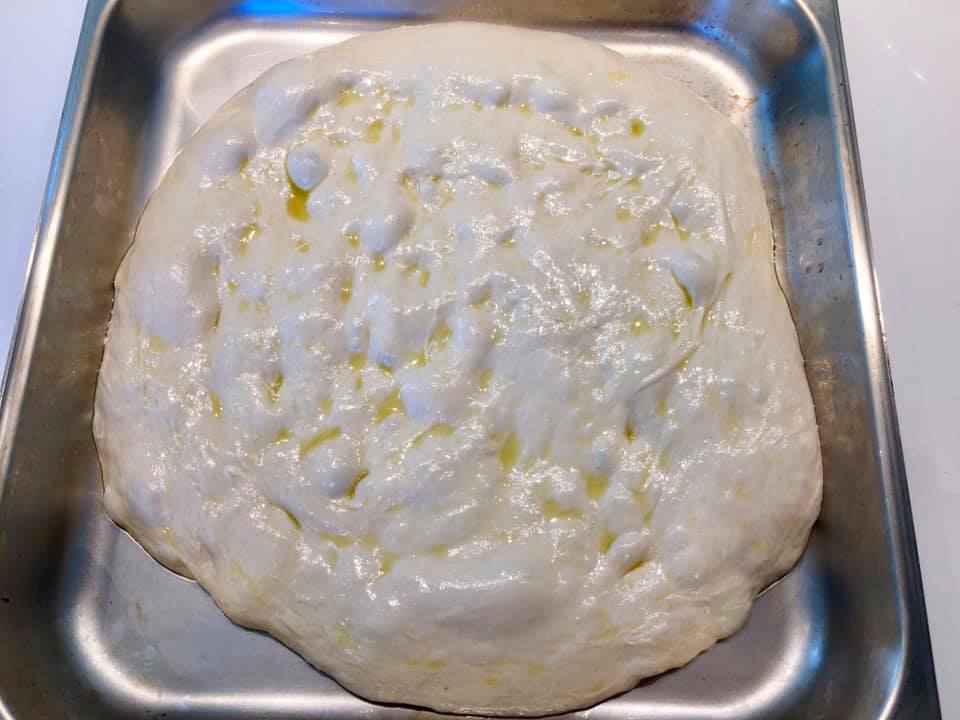 Sprinkle 100g planed / grated caciocavallo cheese on dough.
Distribute sauce ON TOP of the cheese.
Sprinkle a mixture of bread crumbs (50g) and grated parmesan (25g). Granted, the purist may argue that parmesan isn't authentic for the style, but it makes the crumbs incredibly crispy.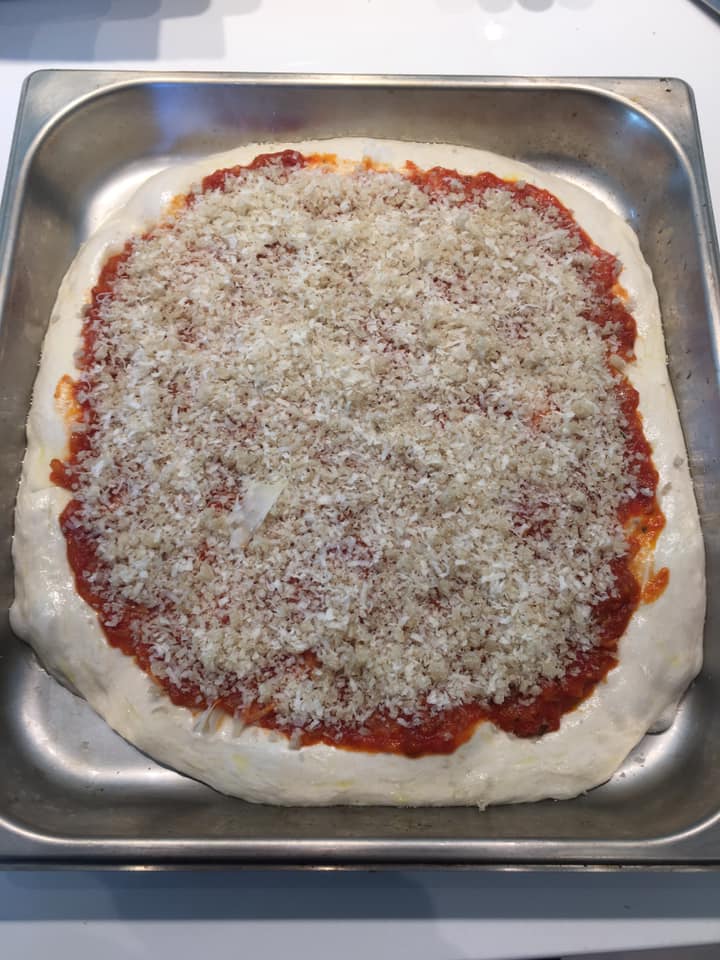 Make your own bread crumbs for best results. Bake a simple pain, or buy a white loaf, cut of the crust and blend it in a upright blender, then mix with the gratec Parmesan.
Bake at 230C for 20 minutes
No sour dough?
If you have no sourdough, replace the starter with 50 g water and 50 g flour, and add 3 g dry yeast. Ferment in the fridge for 48 hours.