Truth been told, she always made poppy seed horns, not bread or buns with this dough, but her grandson (that would be me) is a lazy SOB. Regardless, and however you shape them, this is super soft and fluffy bread, and perfect for a great sandwich!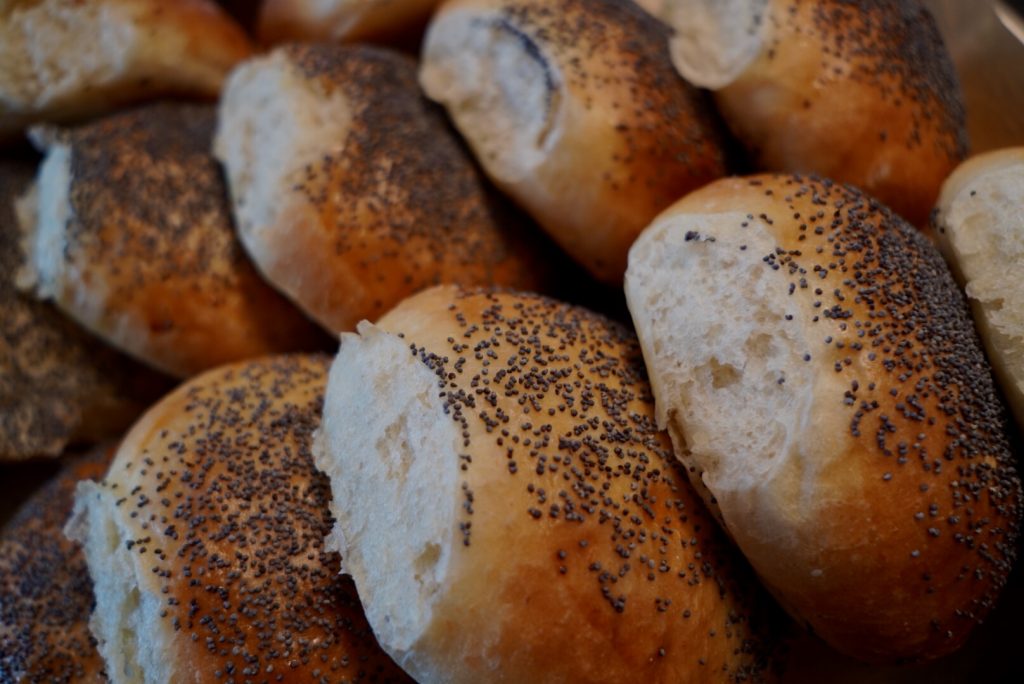 Ingredients
100 g finely milled whole wheat flour (sammalt hvete fin)
500 g wheat flour
6 g dry yeast *
15 g fine sea salt
30 g white sugar
30 g butter
450 g whole milk
* Most of the time I make a sour dough version of this. My starter is 100% hydration, so I use 100g starter, and then reduce the flour and liquid by 50 g each. You can also make a hybrid if you'd like.
Method
Melt the butter in a pan. When melted, add the milk to the pot, and set aside.
Measure and mix the dry ingredients well. Tip the milk and butter into the dry mix and mix quickly using your dominant hand. Set aside to fully hydrate the flour for 30 minutes.
Either knead the dough at slowest setting using a dough hook, until a smooth dough forms, roughly 10-15 minutes. Or use stretch and fold 4 times. I absolutely prefer the latter.
Gather the dough into an approximate ball, cover with flour all over, cover with a lid and let rise till double size.
Transfer the dough to your bench, and shape into a loaf, 12 buns, or 12 horns. Cover, and let rise for an hour or so until double in size again.
Brush with egg wash, then sprinkle with poppy seeds, and bake in the oven at 190C for 30 minutes.
Mini Masterclass
We have a steamer oven, so I use 100 % steam the entire time. You can emulate a steamer oven, by placing a small pot with boiling water in the bottom of your oven during the baking process. It will give you much better oven rise.
For crusty breads, use 100 % steam for only the first 10 minutes.