Pesto is one of those incredibly delicious things that cost an arm and a leg if you buy a jar, but is super simple to make at home, costs WAY less, and taste WAY better than virtually any storebought alternative. Let's go!
A pesto is some nuts, some cheese, some herb, salt and oil blended together. That's it.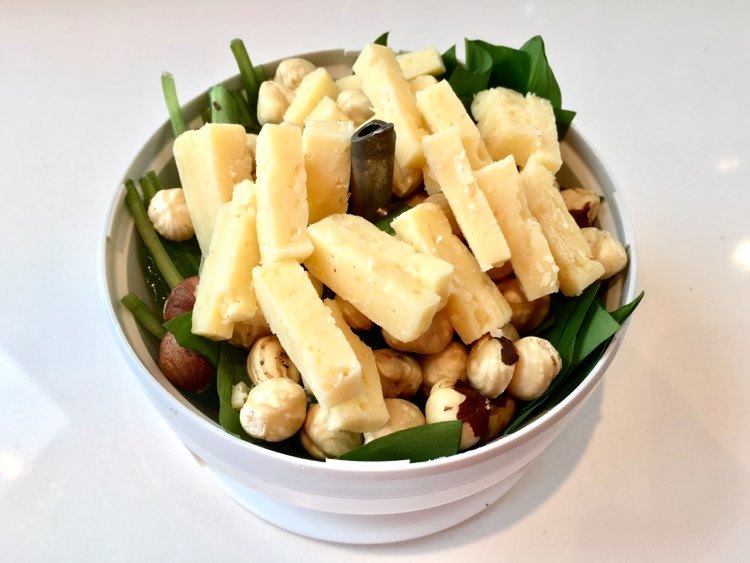 And because it's so stupid simple, a normal food blog would use this opportunity to force feed you 3 pages of anecdotal drivel about how they got this recipe from their cousin's friend's Italian nonna so they can show you some annoying ads. Fuck that shit.
Ingredients
1 solid handful fresh herbs, coarsely chopped
50 g roasted nuts
50 g mature hard cheese
50 g quality oil
Method
Simply rinse your herbs, stick all ingredients in a blender and mix until smooth. Add little by little oil until you can blend things properly. Season with salt and fresh lemon juice.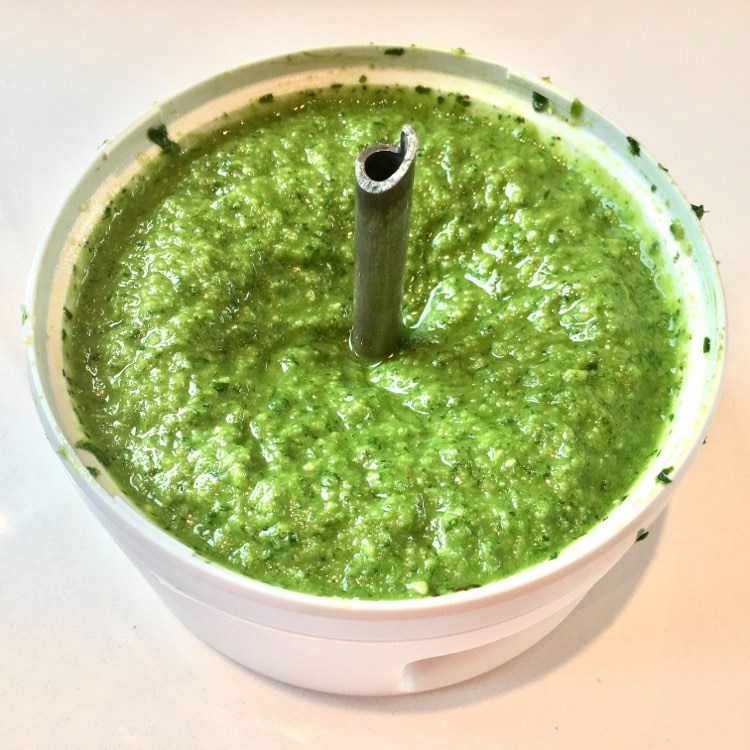 Classic pestos
Basil, Parmesan, pine nuts or walnuts, garlic clove
Parsley, 2 anchovy fillets, Parmesan, hazelnuts
Sun dried tomatoes, black olives, rosemary, almonds, , balsamico, garlic clove
Nordic pesto: Ramson, Parmesan or Wästerbotten, hazelnuts
You can basically take any fresh herb, pair with some roasted nuts and cheese and make your own 100 % custom pesto.
Put in a lidded jar, cover the pesto with a bit of oil, and it should keep well in the fridge for months. Theoretically at least, cause they sure as hell don't last that long at our place 😉