This leftover meal turned out so magnificent it really deserves a recipe on its own. Ready in minutes with hardly any work, this is the perfect comfort food for a lazy friday evening.
We always get a lot of leftover potato skins when making our ultimate gnocchi, so we always make this dish one of the following days.
Ingredients for 4
1 kg Baked potato skins
200 g cooked beans (or 1 tin 400g)
Method
Put your potato skins on a baking sheet and smash them flat towards the tray using your hands, or a masher or whatever. Just flatten those skins. Drizzle with a bit of oil and a pinch or two of salt, and bake at 200 C until golden crisp.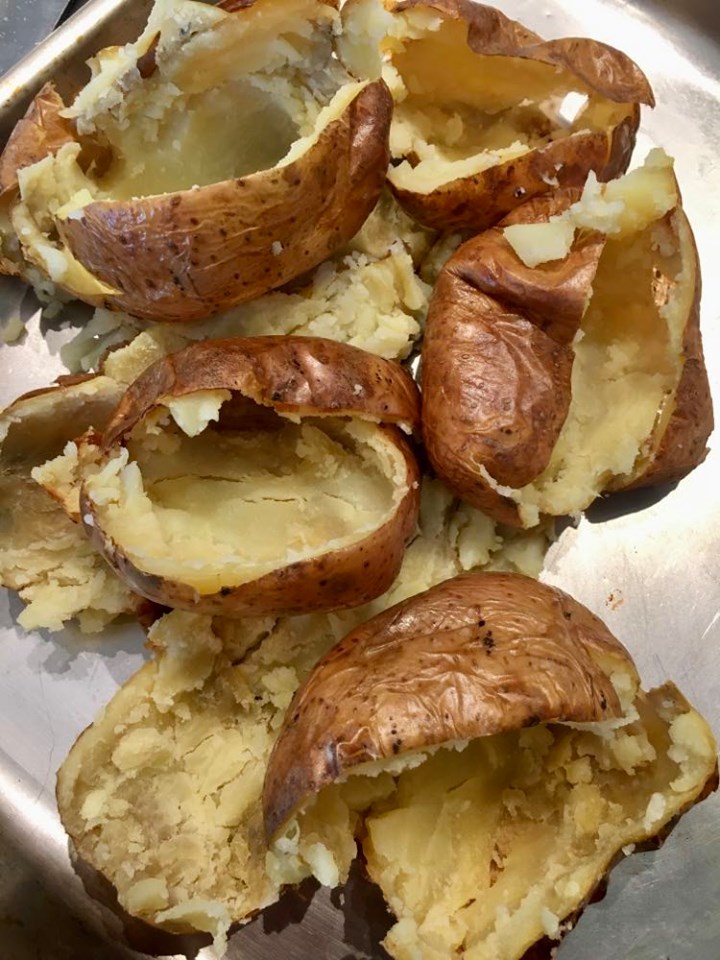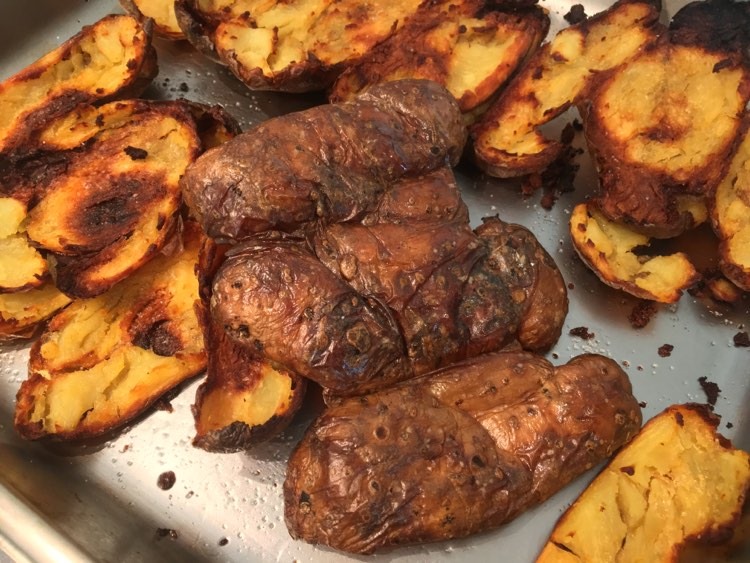 Put the skins in a bowl for each. Here comes the fun. Look in your fridge and see what you've got.
First look for dips or sauces. We recommend all or either of burnt leek dip, ramson dressing, and horseradish dressing.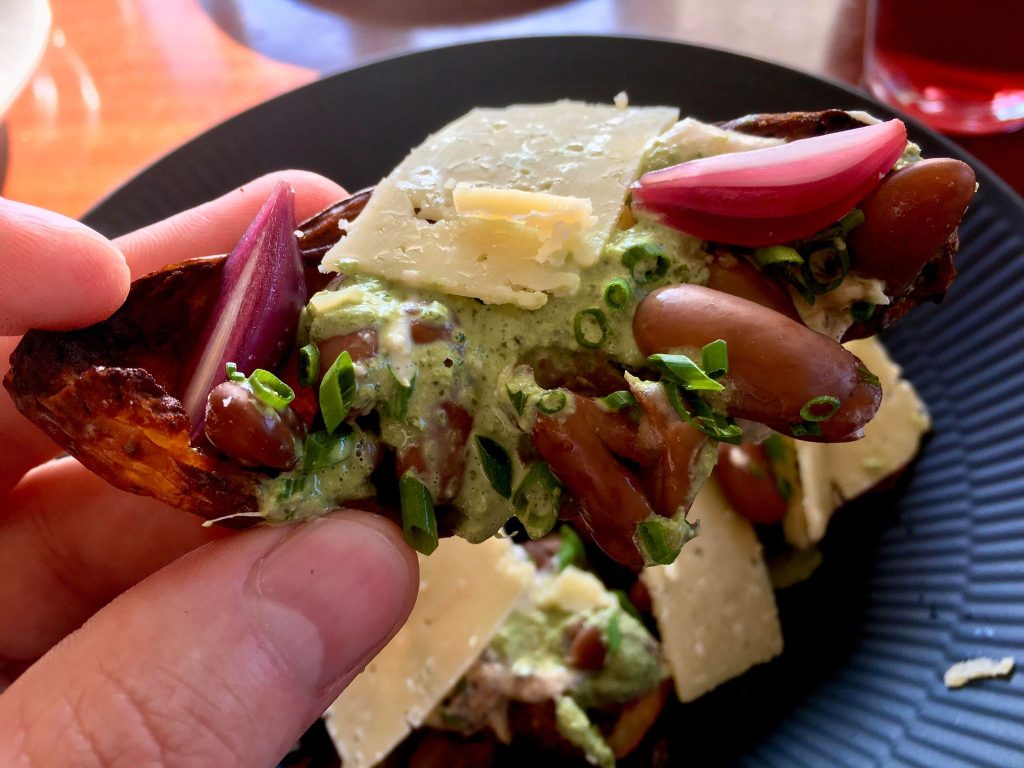 Next, add your beans, then top with a bit more dressing, a sprinkle of chives (or parsley or whatever herbs you've got), some pickled red onion, and finish it off with some shaved hard cheese. Use a vegetable peeler or a Microplane shaver if you have it. Being Scandinavians, we used the Swedish Wästerbotten, but a mature cheddar or parmesan will do just as nicely!