A real Norwegian…err…Danish….err….Swedish…I should probably say Scandinavian Christmas classic. We simply love this little fish, and Sennepsild is one of the most classic variations. Here's how to make it!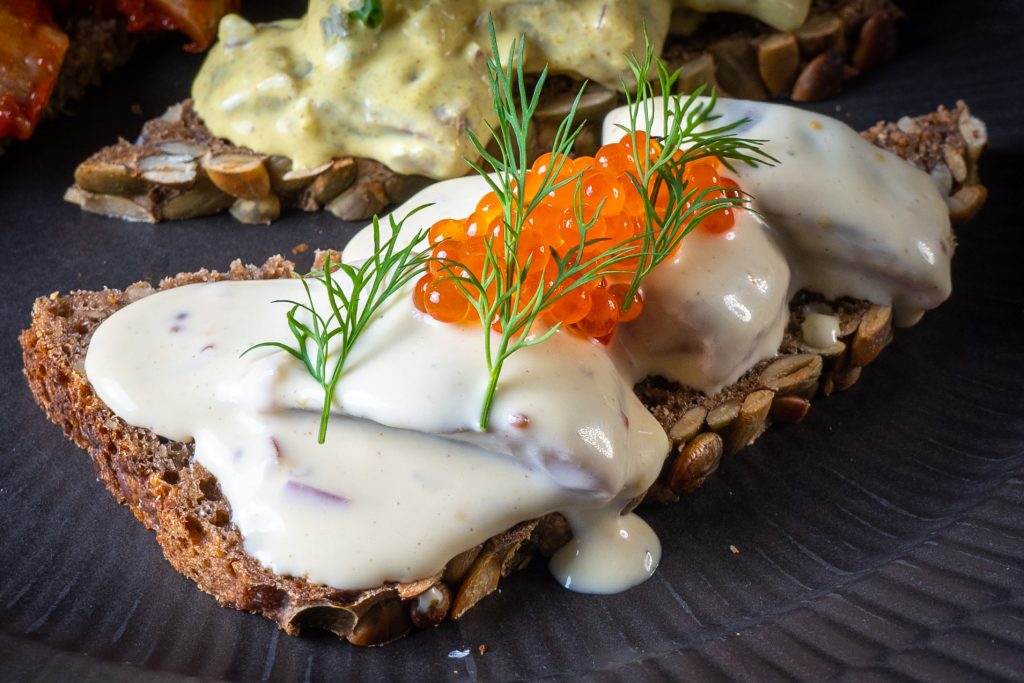 Ingredients
4 salt pickled herring fillets
100 ml sour cream, or crème fraiche
100 ml mayonnaise
1 tbsp honey
1 tbsp whole grain mustard
1/2 finely chopped shallots
20 ml Norwegian barrel aged aquavit (optional)
Method
Cut the fillets into 2-3 cm wide strips. Mix the remaining ingredients in a bowl. Mix the herring with the dressing. Let sit overnight in the fridge to marinate.
Keeps for several weeks.
Also make sure to check our the recipes for Karrisild (pickled herring in curry) and Portvinssild (pickled herring in port wine sauce)