A classic in the Scandinavian kitchen, and especially around Christmas are pickled herring in all sorts of sauces and dressing. Here's how to make Portvinsild!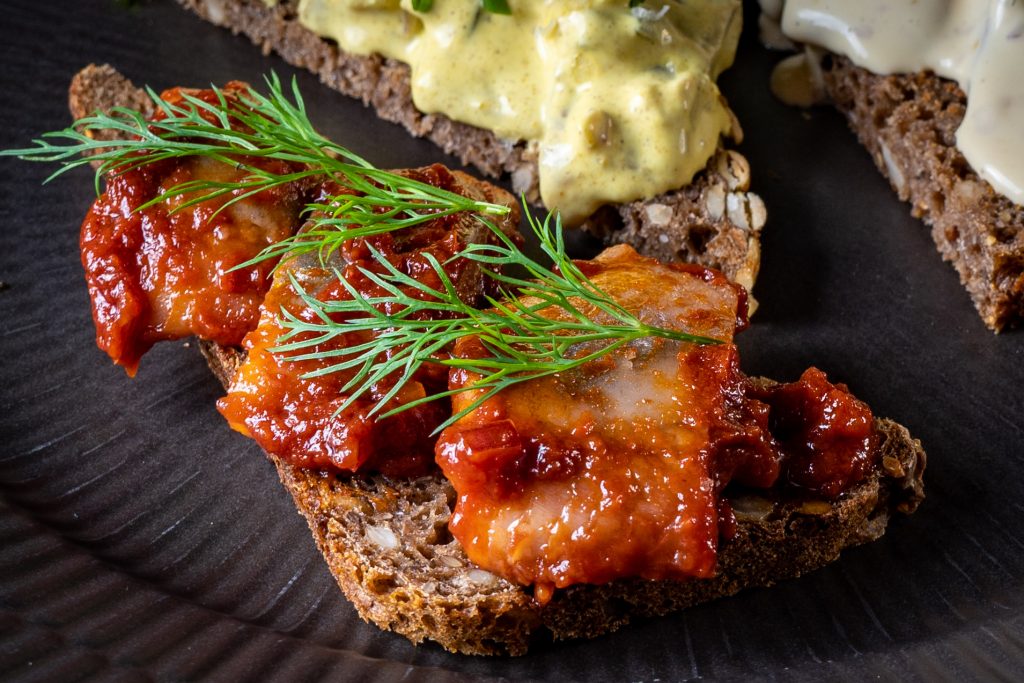 Ingredients
100 ml port wine (or madeira)
2 tbsp tomato paste
2 tbsp water
2 tbsp olive oil
1/2 tsp coriander seeds
1 star anise
2 cardamom pods
2 allspice corns
1/2 finely chopped shallot
Method
Add the port wine and spices to a small pot. Simmer down until you have a runny syrup. Remove the spices, add the tomato paste, and simmer for 3-4 minutes to get rid of the raw tomato past flavor. Stir in the oil and let cool.
Cut the fillets into 2-3 cm wide strips and mix with the cool tomato sauce. Let sit overnight in the fridge to marinate.
Keeps for several weeks
Also make sure to check our the recipes for Sennepsild (pickled herring in mustard and aquavit) and Karrisild (pickled herring in curry)
Serve on a piece of bread and a few sprigs fresh dill, perhaps my grandmothers sandwich bread, or Danish dark rye bread?