One of my absolute favorite things to make is pizza. This sauce is a improved and simplified version of the one I came in 3rd place with in the Norwegian Pizza Championship in 2009.
The main difference between the sauce I made back then and the one I'm presenting you with now is the use of canned quality tomatoes rather than fresh tomatoes. The reason for this is two fold:
Ease: Opening a can of tomatoes is so much easier than blanching the tomatoes, plunging them in ice water, and then peel each one of them with a pairing knife. And then to proceed with coring them, cooking the core and the rest separately, de-seeding the core….etc….
Consistency: At least here up north in Norway, the quality of tomatoes varies wildly throughout the season and beyond. But by all means – if you do get your hands on super ripe tomatoes, go ahead and use those if you feel like peeling 🙂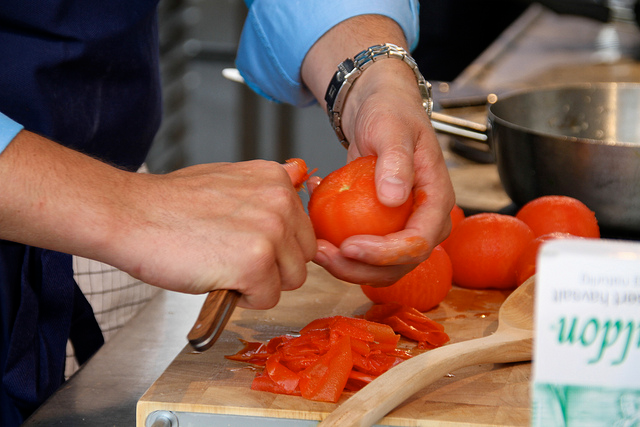 Whatever you do, DO NOT get the cheapest can of tomatoes you can get your hands on, cause that's gonna suck. Go for Mutti, Petti, Coppola or other high quality stuff. I usually go for Mutti Polpa because that's what's most easily available to me.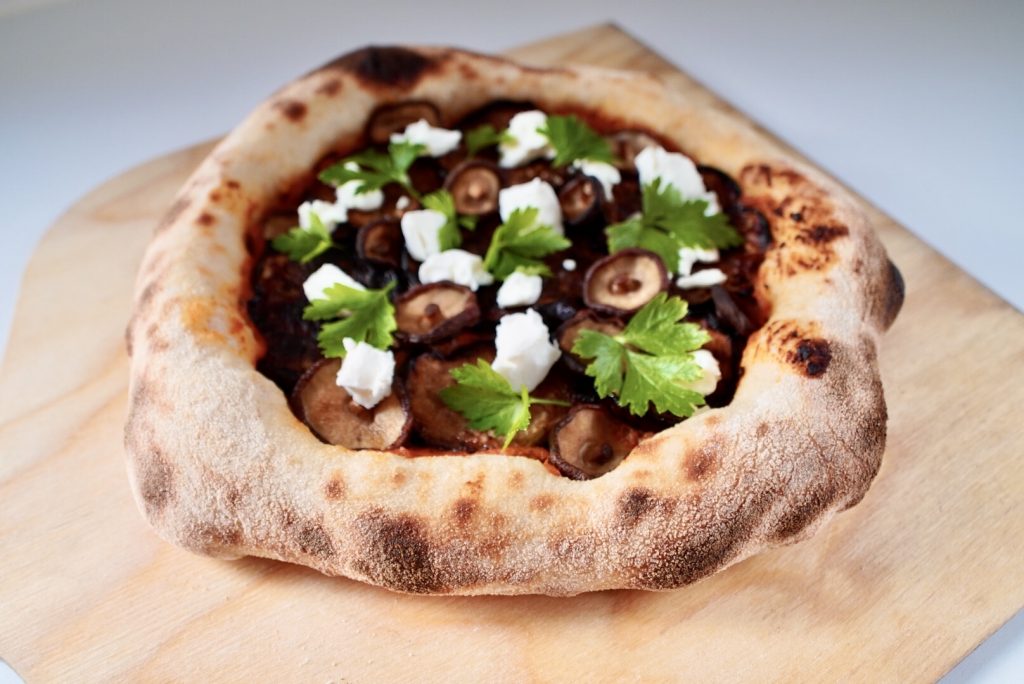 And finally – this is the basic sauce I use for nearly all my pizzas. If I want to take it in a Mexican direction, I may drop the fennel, and add perhaps some chipotle. If I want to take it in a Spanish direction, I might add some smoked, spicy paprika. It is also incredibly delicious as a pasta sauce. Just sayin'.
Anyway…
Ingredients
4-5 large cloves of garlic, chopped
4 cans (4 x 400g) high quality tomatoes, crushed
4 tsp fennel seeds, crushed in a mortar
4 tbsp dried oregano
1.5 whole amando chili, finely chopped (Italian cayenne, aprox. 1 tsp)
10-12 g (2-3 pinches) fine sea salt
5 g sugar
Method
Sauté the garlic in 2 tbsp olive oil for a few minutes
Add the tomatoes, herbs and spices and bring to a simmer.
Add a few pinches of salt, and simmer for a few minutes. Taste. Adjust with more salt (and sugar if too acidic).
Mini Masterclass:
Unless you plan to use everything the same day, transfer what you won't use to scalded jar(s) while the sauce is still simmering, and put on a lid (one of those that says "click" when you press the top). Will keep extremely well in room temperature until next time you're having pizza.
Or you can divide recipe by 4 and have enough for one large, or 3 medium pizzas.
We always keep a jar or three in reserve, in case of a fuck-that-shit day, or a heavy weather passage, so we can always have a gourmet dinner in the time it takes to boil some pasta. Just open a jar, tip it over the pasta, and you're good 🙂
Do you love pizza? Here are even more kick-ass pizza recipes from the guy who was in the Norwegian Pizza Championship once.