If you've been around on this blog for a bit, you'll know pizza is one of my favorite things to eat. Here's a very Norwegian-tasting pizza that's super easy to make for the weekend!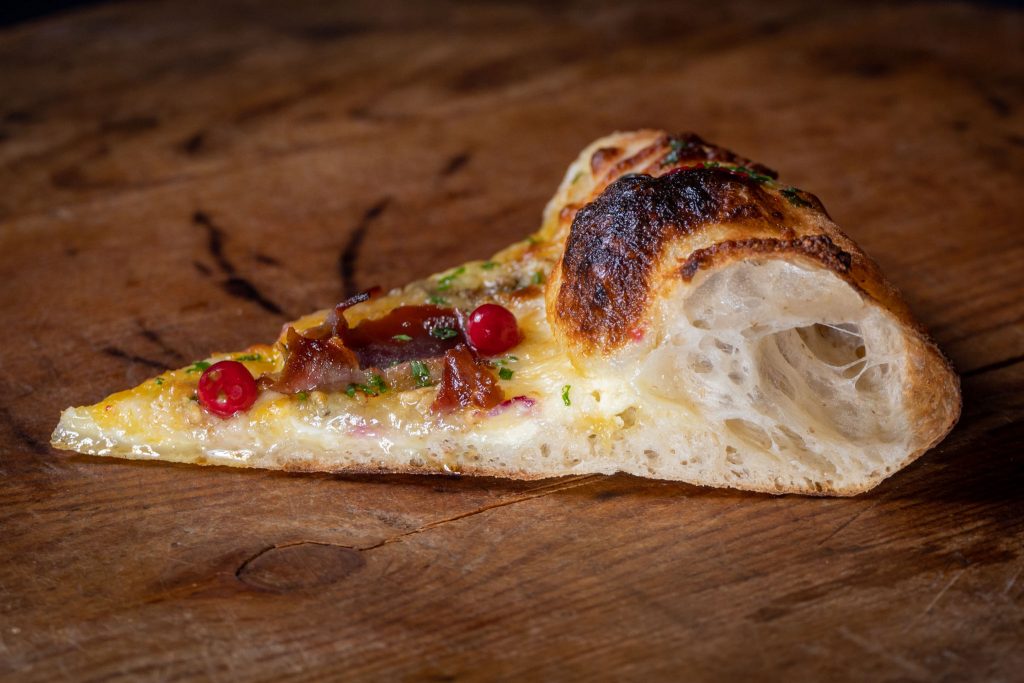 Since the sauce is a simple matter of mixing sour cream and garlic, this is the perfect low-effort pizza to make after a long work week for me.
Us Norwegians have cultivated Lørdagspizza (Pizza Saturday) for decades, kinda like Taco Tuesday, except, as the contrarians we are, obviously do Fredagstaco instead. Which means Taco Friday. And as the contrarian that I am, I usually make pizza on Fridays. Take THAT!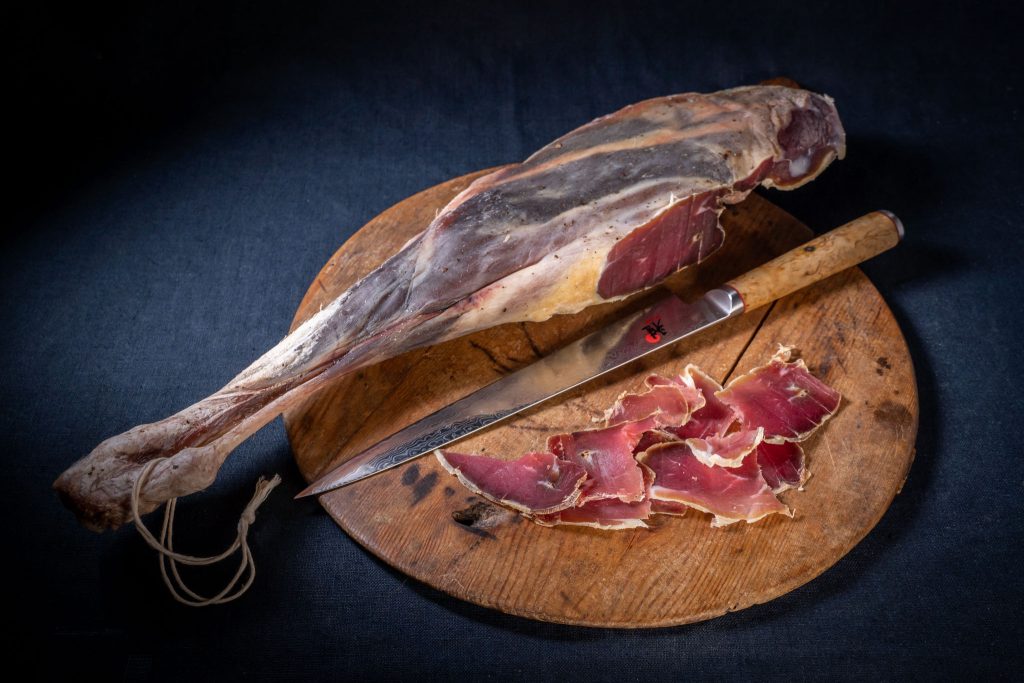 Home made Fenalår, the renowned Norwegian cured leg of mutton above. Substitutes listed below.
Ingredients
Pizza dough
Choose the right dough based on how high your oven can go
Sauce per 12″ pizza
4 tbsp sour cream per pizza (or crème fraiche)
1/2 clove of garlic, minced
Topping per 12″ pizza
100 g mozzarella
50 g blue cheese
A few slices or left over scraps Fenalår (recipe)*
1 tbsp finely chopped chives
2 tbsp lingonberries, fresh or frozen **
*If you can't find Fenalår, see if you can get your hands on a well hung sausage. I am of course talking about slapping on some salami, you perv. Ok, that's enough already. Yeah, yeah, really fucking mature. ha. ha. ha.
**If you can't find lingonberries, cranberries is a decent substitute.
Method
Mix the stuff for the sauce. Make the dough and shape according to the chosen dough style, the sauce, the cheeses and the Fenalår, then bake according to dough style.
Put on a wire rack, and while cooling a bit drizzle over a tiny bit of olive oil, the chives and the lingonberries. Very good with a strong, caramelly ale, like Norwegian Vossaøl (recipe), or a low hop English barleywine or ESB.