Tex Mex inspired pizzas, especially here up in Norway, tend to be really weird, and with "taco spice" and burnt tortilla chips, they're more like a parody than an actual representation of the Mexican flavors. I'm neither Tex nor Mex, but this hits the right spots for me!
Ingredients
Dough:
If your oven can go up to minimum 250C, and you have a pizza stone/steel, then consider the Neapolitan style pizza. Otherwise, it would be wise to use the Sicilian style that needs a lot less heat to become spectacular.
PS: Topping below is for one Neapolitan. Double it for Sicilian.
Sauce
Topping
1 ball fresh mozzarella (roughly 120g)
1 medium poblano, grilled and skinned
Corn from 1/2 cob, blanched in well salted water for 3 minutes
To serve
Fresh coriander (or flat leaf parsley) chopped
Method
Make the dough and sauce according to recipe.
Grill the poblano. Use charcoal, broiler, kitchen torch, whatever you have available. When it's black and charred all over, put it in a lidded box for 30 minutes, then skin it. Slice it up in one side, remove the stem and seeds. rinse under running water, then pat dry and slice into 5 mm strips.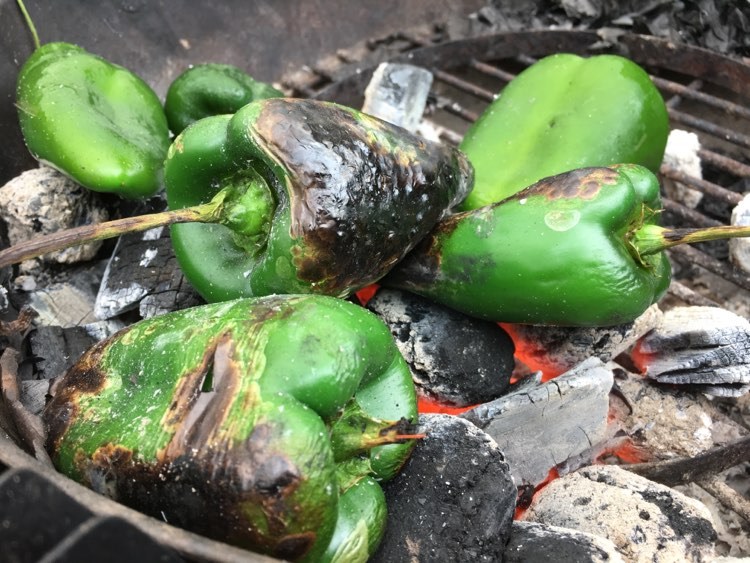 If you want a milder version, remove also the light green placenta wall, cause that's where most of the heat is.
Preheat the oven according to dough recipe.
Shape the pizza, distribute the sauce, tear up and dot the mozzarella evenly around, distribute the poblano and corn. Bake the pizza according to dough recipe.
When done, transfer to a wire rack, let it sit for a few minutes to rest.
Sprinkle with fresh coriander or flat leaf parsley and serve.
Exquisite with a glass of Riesling or a fragrant, juicy IPA. Look for something with Citra and/or Mosaic in it.
Do you love pizza? Here are even more kick-ass pizza recipes from the guy who was in the Norwegian Pizza Championship once.